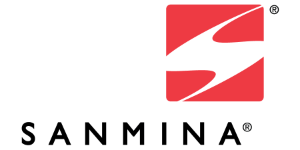 Security Guard - (45472) at Sanmina
Huntsville, AL
Category (For Job Seekers)
Facilities
Location
H4381 - 438 SCI Plant 2 - Huntsville, AL 35803 US (Primary)

Job Description
For over 50 years, SCI Technology, Inc (A Sanmina Company) has been a leading provider of high technology design, development and manufacturing services. From tactical and airborne communications systems to  critical subsystems for the Defense, transportation and energy sectors, SCI delivers high-reliability, cutting edge solutions that keep our civilians, first responders and war-fighters connected and protected in the field. While SCI is based in Huntsville, Alabama, several of Sanmina's global facilities are, or can be involved, as appropriate, either with commercial or US defense related programs. Our relationships range from directly with the U.S. Department of Defense to major defense and aerospace as well as commercial original equipment manufacturers.
Job Title: Security Guard
Shift: 3A
***QUALIFIED CANDIDATE MUST BE A US CITIZEN***
Job Purpose:
Summary:  Guard facilities assigned against fire, theft, vandalism and illegal entry.  Properly perform assigned duties in accordance with Security Guard Procedures and special security directives.
Nature of Duties:
Patrol plant buildings and property; guard against unlawful and unauthorized entry; control entrances and movement of people and vehicles; enforce the employee and visitor identification system; control and guide visitors (issue badges and ensure escorts are provided); maintain and control the lock and key systems, as required; prevent theft and damage of company and employee property (ensure movement of property has appropriate paperwork); assist management in investigations concerning theft and damage to company and employee property; police buildings for fire and safety hazards and report such hazards; seek medical aid for the injured, when required; traffic control and enforcement of parking rules; monitor alarm system; maintain proper uniform appearance; enforce the company rules and regulations and carry out special assignments, as directed.
Education and Experience:
Must possess a high school diploma or GED equivalency.
Must be a U.S. Citizen
5 years experience as a security guard or related field such as military or law enforcement.  On the job training will be required
Must be physically fit.  Must be able to climb stairs and walk long distances without duress and be able to stand for extended periods of time.
Must be able to work rotating shifts, overtime as needed and work in all weather conditions
Must be able to think clearly and quickly under normal and emergency conditions.
Ability to read and speak English.  Capable of writing clear and detailed reports.
Must have ability to work without direct supervision.
Must possess good communications skills and meticulous attention to detail.
Must possess computer skills.
Must have basic knowledge of two way radios and basic security equipment.
Ability to obtain and maintain security clearance.
***QUALIFIED CANDIDATE MUST BE A US CITIZEN***
EEO Employer Vets/Disabled