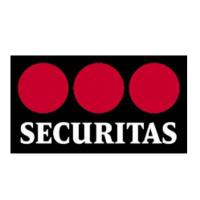 Security Guard at Securitas USA
Cedar Rapids, IA 52402
Are you seeking new opportunities? Do you enjoy helping others?
Securitas Security Services has immediate openings for customer service security guards. We are seeking friendly, helpful individuals to provide security surveillance at local retail establishments. These security officers will monitor and patrol the facility for shoplifters and other suspicious activities.
NO PRIOR EXPERIENCE REQUIRED!
**DUE TO COVID-19, WE ARE CONDUCTING VIRTUAL INTERVIEWS**
BENEFITS:
· medical, dental, vision
· 401k
· paid vacation time
· Short term disability
· Company paid basic life insurance
· Extensive training programs
· Career growth opportunities!
· Company Paid Uniforms!
· WEEKLY PAY CYCLE!!!
CAREER & EDUCATION ADVANCEMENT OPPORTUNITIES: Securitas LEAD (Learning, Education, and Development) Program:
· We have partnered with Purdue Global University to provide affordable education opportunities for careers in security, public safety, criminal justice, business, fire science, informative technology, or emergency management
· Online education offering 4 different certificate programs consisting of four 10-week courses per program
· Securitas Security Services will pay 90% of the cost!!! *must be able to meet eligibility requirements*
TYPICAL JOB FUNCTIONS:
· Access control
· Patrols premises; must be able to walk and stand for long periods of time
· Reports suspicious activity
· Responds in emergency situations
· Preserves order
JOB REQUIREMENTS:
· The ability to utilize a tablet, computer or smartphone.
· With or without reasonable accommodation, the physical and mental requirements of this job may include the following: seeing, hearing, speaking, and writing clearly. Occasional reaching with hands and arms, stooping, kneeling, crouching and crawling. Frequent sitting, standing and walking, which may be required for long periods of time, and may involve climbing stairs and walking up inclines and on uneven terrain. Additional physical requirements may include, frequent lifting and/or moving up to 10 pounds and occasional lifting and/or moving up to 25 pounds.
· Must be able to meet and continue to meet any applicable state, county and municipal licensing and permit requirements for Security Officers
· Required to utilize rapid and effective judgment in responding to unusual or emergency situations using appropriate escalation of force level.
MINIMUM HIRING STANDARDS:
· Must be at least 18 years of age.
· Must have a reliable means of communication (i.e., cell phone).
· Must have a reliable means of transportation (public or private).
· Must have the legal right to work in the United States.
· Must have the ability to speak, read, and write English.
· Must have a High School Diploma or GED. If not, must be willing to complete the GED program within six months.
· Must be willing to participate in the Company's pre-employment screening process, including drug screen and background investigation.
· Must have valid driver's license and clean driving record
WE HELP MAKE YOUR WORLD A SAFER PLACE
EOE/M/F/Veteran/Disability
Job Types: Full-time, Part-time
Pay: $12.00-$14.00 per hour
Benefits:
401(k)
401(k) Matching
Dental Insurance
Disability Insurance
Health Insurance
Life Insurance
Referral Program
Retirement Plan
Tuition Reimbursement
Vision Insurance
Schedule:
8 Hour Shift
Holidays
Weekends
Benefit Conditions:
Only full-time employees eligible