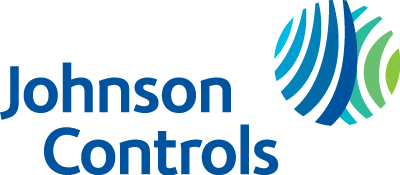 Security Installer at Johnson Controls
Allentown, PA
Security Installer - WD30079658232
What you will do


This position will be responsible for the installation of complex integrated securitysystems to include the wiring, equipment and programming of access control systems, CCTV, digital recorders, network recorders, and intercom systems for clients.


How you will do it
•Capable of installing cabling, field equipment & control equipment enclosures in customer locations according to the national electric code, company and customer guidelines.
•Can use electronic test equipment to troubleshoot complicated problems during installation.
•Reads and interprets blueprints, diagrams, submittals, specifications, software/systems programs, schematics and operational product manuals.
•Readjust equipment, repair or replace inoperative equipment and test for operation
•Performs system checks for proper operation.
•Knowledge of computer programs including word processing, spreadsheets and databases; CCTV and access control systems; media storage.
•Ability to plan, organize and prioritize work paying close attention to details.
•Ability to communicate effectively, orally and in writing, while establishing and maintaining cooperative working relationships.
•Ability to analyze information.
•Can work unsupervised to complete installation jobs and is self motivated to complete jobs.
•Completes and submits all necessary paperwork related to job assignments.
•Capable of using hand and power tools to properly mount and secure equipment
•Feed cables through access holes, roof spaces, and cavity walls to reach fixture outlets; then position and terminate cables, wires and strapping
•Drill holes for wiring in wall studs, joists, ceilings, and floors.
•Conduct End- User training
•Ability to isolate trouble to a customer network, where applicable.


Qualifications
What we look for


Required
•High school diploma or GED.
•An industry-recognized apprentice training program may be substituted for the formal education requirement.
•Significant background (min 5 year experience) in Digital & Analog Camera Systems
•Significant background (min 5 year experience) in Access Control Systems
•Understanding of the function and design of Alarm Systems
•Experience with IP addressable security devices (min 2 years)
•Must be computer literate to include advanced TCP/IP networking skills.
•Must be able to operate a company truck with an acceptable driving record
•Is proficient with all aspects and operation of ADT A.I. core card access, CCTVsystems.

Preferred

Associate Degree or 2 year technical school program graduate preferred.

Who we are

Johnson Controls is an equal employment opportunity and affirmative action employer and all qualified applicants will receive consideration for employment without regard to race, color, religion, sex, national origin, age, protected veteran status, status as a qualified individual with a disability, or any other characteristic protected by law. For more information, please view EEO is the Law. If you are an individual with a disability and you require an accommodation during the application process, please visit www.johnsoncontrols.com/tomorrowneedsyou.

Job
 Field Operations
Primary Location
US-PA-Allentown
Organization
 Bldg Technologies & Solutions
Overtime Status
-Non-exempt