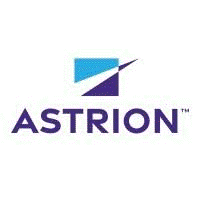 Security Manager (Facility Security Officer) at Oasis Systems, LLC
Montgomery, AL
PROGRAM BACKGROUND:
Oasis Systems has an exciting opportunity for a Security Manager. The Customer Management Branch provides security training, evaluation, monitoring, and testing at Maxwell AFB-Gunter Annex, AL.
SECURITY CLEARANCE/LEVEL REQUIRED:
Secret
PRIMARY FUNCTION AND RESPONSIBILITIES:
The successful candidate shall be able to perform analytical, planning, advisory, operational, or evaluative work that has as its principal purpose the development and implementation of policies, procedures, standards, training, and methods for identifying and protecting information, personnel, property, facilities, operations, or material from unauthorized disclosure, misuse, theft, assault, vandalism, espionage, sabotage, or loss. Duties involve the management, supervision, or performance of work in:
Recommending, evaluating, maintaining, and/or operating systems, policies, devices, procedures, and methods used for safeguarding information, property, personnel, operations, and materials
Recommending and implementing policies and procedures for analyzing and evaluating the character, background, and history of employees, candidates for employment, and other persons having or proposed to be granted access to classified or other sensitive information, materials, or work sites.
Shall implement AFLCMC HN security program in accordance with USAF, AFMC, and AFLCMC policies and procedures.
Print, file, and/or destroy maintenance records (AFTO 36 or equivalent), and access lists for GSA locked doors and containers to include the preparation and tracking of Government forms SF 700, SF 701, and SF 702 in accordance with AF policy.
Initiate and maintain SF-312 Non-disclosure Agreements for all personnel holding security clearances.
Initiate the submission of electronic Questionnaire for Investigations Processing (eQIP) security clearance documents for personnel investigations.
Verify security clearances using Joint Personnel Adjudication System (JPAS) and other systems of record for individuals in accordance with AF and WPAFB Policies.
Ensure the accuracy of JPAS and/or Defense Information System for Security (DISS) information for all assigned personnel.
Review DD Form 254 draft submissions and provide recommendations for approval or changes needed in conjunction with DoD 5220.22-M, National Industrial Security Program Operating Manual (NISPOM), and DoDM 5200.01 Volumes 1-4.
QUALIFICATIONS:
Possesses the advanced knowledge, experience and recognized the ability to be considered an expert in their technical/professional field, possess the ability to perform tasks and oversee the efforts of junior and mid-level personnel within the technical/professional discipline. Will demonstrate advanced knowledge of their technical/professional discipline as well as possess a comprehensive understanding and ability to apply associated standards, procedures and practices in their area of expertise. (Program Office, Enterprise and Staff Level Support interface)
Minimum Recommended Education and Experience:
Advanced Degree (MA/MS) in Computer Science, Information Technology or other Engineering Discipline and 12 years of experience, 5 of which must be in the DoD, or
BA/BS Degree in Computer Science, Information Technology or other Engineering Discipline and 15 years of experience in the respective technical/professional discipline being performed, 5 of which must be in the DoD, or,
20 years of directly related experience with proper certifications, 8 of which must be in the DoD.
Additional Requirements:
Prior experience as an FSO (Facility Security Officer) required
Current or ability to obtain Secret clearance - Required
Highly proficient with computers and software applications to include Microsoft Office products (Word, Excel, PowerPoint, Outlook, etc.), expert attention-to-detail & highly organized
Strong verbal and written communication skills required