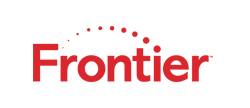 Security Operations Analyst at Frontier Communications Corporation
ALLEN, TX
About Frontier Communications
 Frontier® Communications provides communications services to urban, suburban, and rural communities in 29 states. Frontier offers a variety of services to residential customers over its FiOS® and Vantage™ fiber-optic and copper networks, including video, high-speed internet, advanced voice, and Frontier Secure®  digital protection solutions. Frontier Business™ offers communications solutions to small, medium, and enterprise businesses.

Security Operations Analyst, Tier 1 - Job Description
Security Operations Analyst, Tier 1 will be responsible for detecting and assessing cybersecurity events and incidents across the enterprise. The Analyst will work amongst a team of highly skilled cybersecurity professionals to address complex and challenging problems as needed within a 24x7 Security Operations Center (SOC) environment. Additionally, the Analyst will be responsible for following processes and procedures as identified by Senior Analysts and SOC Leadership to ensure the continuous improvement to monitoring, detection, and containment capabilities. This is an exciting opportunity to do something special and help Frontier build a Security Operations Center from the ground up. Be a part of an important mission protecting critical network infrastructure and grow your cybersecurity career with a forward-thinking organization.
Primary Responsibilities:
Monitor Security Incident and Event Management (SIEM) tools for malicious activity.
Monitor for DDoS and other external attacks against internet facing services.
Review events from a variety of sources and identify security incidents.
Escalate security incidents in accordance with SOC procedures and the Incident Response Plan.
Assist with triage and containment of security incidents.
Assist with Incident Response as necessary.
Participate in active threat hunting initiatives and learn from senior Analysts and Engineers.
Provide feedback to Security Engineers regarding performance of security tools.
Continually train and develop skills to stay current with the modern threat environment.
Communicate status and findings to senior Analysts and SOC Leadership.
Experience and Requirements:
1 year of experience in an Information Technology role or bachelor's degree in a related field.
Basic knowledge of fundamental security concepts.
Basic understanding of network and operating system functions and processes.
Strong verbal and written communication skills.
Strong analytical and critical thinking ability.
Ability to work within a team-oriented SOC environment.
Willing to work on a rotating schedule in a 24/7 SOC environment.
At least one of the following security certifications is preferred: CompTIA Security+, CCNA Cyber Ops, GIAC GSEC, ISC2 SSCP.