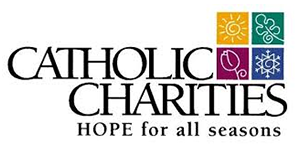 Security Program Assistant/ Weekend/Holidays/Overnight Shift at Catholic Charities
Baltimore, MD 21201
Catholic Charities is a non-profit organization with a diverse workforce of over 2000 employees of all faiths, ages and ethnicities who help to improve the lives of those we serve. We are the largest private provider of human services in Maryland operating over 80 programs throughout Maryland, serving children and families, people living in poverty, individuals with intellectual disabilities, immigrants, and seniors. Here, you can build a career where you make meaningful differences in the lives of others as we fulfill our mission to love, serve, teach and work for justice.
We are currently looking for a Security Program Assistant for Weinberg Housing and Resource Center. The Weinberg Housing and Resource Center (WHRC) is a low-barrier emergency shelter that provides homeless services to over 275 adult men and women each night in the City of Baltimore.
The Security Program Assistant provides security to the facility by inspecting the persons and property of visitors and clients prior to allowing them entrance to the facility. Conducts ongoing security checks as assigned to ensure safety. The Security PA provides services to guests/clients in a dignified and respectful manner. Sets a positive example of courteous and concerned behavior towards others.
This position will require the following:
· High School diploma or equivalent preferred.
· Six months experience in human services or customer service or the equivalent combination of education and experience. Security experience preferred.
· Effective verbal and written communication skills required. Able to intervene between 2 or more people in a non-violent manner.
· Must display an interest in a team work approach and be able to foster an atmosphere of hospitality.
· Must be able to respond to guests/clients in need of assistance.
· Must be capable of moving throughout the building including going up and down stairs.
• Sat-Sun and Holidays 7p-7a
We offer a wide range of benefits to meet the ever-changing needs of our employees including but not limited to:
• Health/Dental/Vision
• Vacation/sick/holiday pay
• 403(b) Retirement Plan with a discretionary employer contribution
Join Catholic Charities of Baltimore where you will be an important member of a trauma-informed care organization that promotes a culture of safety, empowerment, healing and self-care, and that believes that every person has infinite worth and promise.

Catholic Charities is an equal opportunity employer
Experience
Preferred
Human Services, customer service or security experience
Education
Preferred
Skills
Preferred
Behaviors
Preferred
Dedicated: Devoted to a task or purpose with loyalty or integrity
Enthusiastic: Shows intense and eager enjoyment and interest
Team Player: Works well as a member of a group
Motivations
Preferred
Ability to Make an Impact: Inspired to perform well by the ability to contribute to the success of a project or the organization
See job description