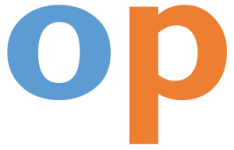 Security Project Manager at OrangePeople LLC
Menlo Park, CA
Do you have a passion for innovation? Are you excited to leverage cutting edge technology to solve big business problems?  If your response to those questions is "yes", we would love for you to join us! At OrangePeople we consult for some of the most prestigious brands in the world. But more importantly, our consultants have a voice in the vision and future of the company. At OrangePeople, our focus is people. It's right there in our name. 
The ideal candidate will have a passion for security policy and compliance and a commitment to project execution. We are looking for an experienced Security Project Manager who will ensure best practice of security and risk processes are in place and adhered to; providing recommendations on improvements; and driving efficiencies through optimization and automation. You will be managing projects end to end and proactively identifying and mitigating issues. 
Requirements: 
Experience with planning, design, enforcement and audit of security policies and procedures which safeguard the integrity and access to data, systems, files across global offices. 
Experience in development of strategic roadmaps for security compliance including areas of Risk Management, Information Security, Data Governance, Business Continuity, and Disaster Recovery 
Project management experience centred around Information Security and Governance, Risk, and Compliance 
Experience working as part of Information Security, Development, or Corporate IT programs with mission-critical projects 
Knowledge of national and international regulatory compliances and frameworks such as SOX, SOC2, PCI, GDPR, ISO 
Strategic thinker with analytical and problem-solving experience. Experience with demonstrating of negotiation and conflict management 
Project management and program leadership experience, including process improvement, business process and data analysis, process documentation and support for project life cycle for supporting programs and tools 
Track record of operating autonomously across multiple teams 
Experience with executing day-to-day activities required for the development and tracking of Information Security initiatives as well as including the communication and management of policies, controls, and practices 
Experience in fostering cross-functional working relationships in organizations. Includes working with and communicating with multiple partner teams and cross-functional partners with and without technology experience. 
Strong communication skills, previous experience coordinating projects and is able to work cross-functionally. 
Preferred Qualifications: 
CISSP, CISM, CIPP, CIPM or other relevant security or privacy certification 
PMP, CAPM, or other relevant project management certification(s) 
About us:
Orange People is an Enterprise Architecture and Project Management solutions company. Our most valuable asset is our people: dynamic, creative thinkers who are passionate about doing quality work. As a member of the Orange People team you will have access to industry-leading consulting practices, strategies & technologies, innovative training & education. An ideal Orange Person is a technology leader with a proven track record of technical achievements and strong process/methodology orientation. 
Vacation/paid time off
Medical, Dental and Vision