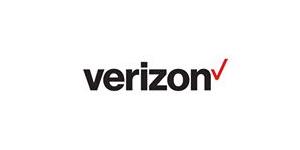 Security Protection Services Senior Manager at Verizon
Ashburn, VA 20147
What you'll be doing...
The Security Protection Services Senior Manager will serve as the technical lead for enterprise information security controls and related infrastructures both in Verizon data centers and public cloud offerings such as AWS, Google and Oracle. This position will provide day to day guidance and direction to a team of highly skilled system engineers with expertise in information security. This position will lead engineering and deployment of security related infrastructures including but not limited to Identity Management, Endpoint Management, Authentication, Authorization, Privileged Access Management and Data Protection. This is a working management position, requiring the candidate to both be technically proficient in multiple domains of security as well as demonstrating the ability to partner and collaborate with internal and external teams to mature Verizon's security posture.
This manager will make decisions both autonomously and also with the counsel and support of the Director of Security Operations and be expected to create and implement complex infrastructure deployment plans in partnership with Security Architecture and Engineering. Partnering with IT, this manager will also ensure that the necessary documentation and automation exists to allow operations to sustain the controls and infrastructure at minimal total cost of ownership.
The Protection Services Senior Manager will lead a team responsible for:
Working with architecture and engineering teams to deploy and integrate security infrastructures based on understanding of the risk within the Verizon enterprise.
Working with Verizon leadership to develop and document the integration plan for implementation based on risk and corporate/regulatory policy requirements.
Providing leadership and guidance during planning meetings and risk assessments ensuring team is providing services that follow accepted best practices in security, recognizing changes in threat vectors.
Developing best practice technical security requirements that focus on risk reduction through expert knowledge in technology and security controls.
Providing technical assessment of control deployment in IT, providing control implementation guidance, providing technical reviews of new products and influence corporate leaders to address compliance remediation through common control implementation.
Responsible for managing and developing a team of employees including hiring, training, development, performance management, administration, and workforce planning.
What we're looking for...
You will need to have:
Bachelor's degree or four or more years of work experience.
Six or more years of relevant work experience.
Even better if you have:
Bachelor's Degree in information technology or cyber security.
Five or more years work experience in Information Technology and/or Security.
Demonstrated understanding of cyber risks and implementing mitigation plans.
Possesses strong communication and presentation skills.
Ability to handle multiple priorities and high stress situations.
Certifications: CISSP, CCSP, CISM/CISA, AWS certification(s), Splunk certification(s).
Supervisory experience leading technical teams.
Experience with Identity Management tools like CA, Oracle, Sailpoint.
Experience with Authentication/Authorization tools like Sitminder, Okta, ForgeRock.
Experience with Directory Service tools like Active Directory, Oracle.
Experience with PAM tools like CyberArk, PowerBroker, Centrify.
Experience with Logging tools like Splunk, Elk, Devo.
Experience with Data Protection methodologies like obfuscation, masking, tokenization.
22CyberNET
When you join Verizon...
You'll have the power to go beyond – doing the work that's transforming how people, businesses and things connect with each other. Not only do we provide the fastest and most reliable network for our customers, but we were first to 5G - a quantum leap in connectivity. Our connected solutions are making communities stronger and enabling energy efficiency. Here, you'll have the ability to make an impact and create positive change. Whether you think in code, words, pictures or numbers, join our team of the best and brightest. We offer great pay, amazing benefits and opportunity to learn and grow in every role. Together we'll go far.
Equal Employment Opportunity
We're proud to be an equal opportunity employer- and celebrate our employees' differences,including race, color, religion, sex, sexual orientation, gender identity, national origin, age, disability, and Veteran status. Different makes us better.
"213b0faa-14cd-4257-b503-55ab888ac6d8
213b0faa-14cd-4257-b503-55ab888ac6d8
213b0faa-14cd-4257-b503-55ab888ac6d8
213b0faa-14cd-4257-b503-55ab888ac6d8
213b0faa-14cd-4257-b503-55ab888ac6d8
213b0faa-14cd-4257-b503-55ab888ac6d8
213b0faa-14cd-4257-b503-55ab888ac6d8
213b0faa-14cd-4257-b503-55ab888ac6d8
213b0faa-14cd-4257-b503-55ab888ac6d8
213b0faa-14cd-4257-b503-55ab888ac6d8"