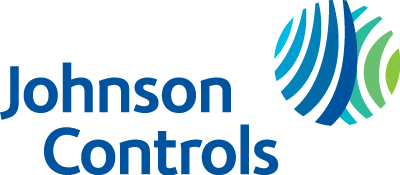 Security Service Technician at Johnson Controls
Hayward, CA
Security Service Technician - WD30067688084
What you will do
A Johnson Controls Service Technician is a troubleshooter and service expert. You will alleviate concerns the customer may have regarding a security system. You will advise customers and the customer care center of the status of systems and processes inspections. You will repair or replace burglar alarms, fire alarms, CCTV systems, Card Access systems and other security equipment. This Technician will be set up with all of the tools and equipment needed to work independently.
How you will do it
As a Commercial Service Technician you will locate and alleviate trouble with damaged equipment or wiring; readjust equipment, repair or replace inoperative equipment and test for operation; prepare trouble order forms to report temporary repairs.
Qualifications
What we look for
Required
Minimum of 2 years documented experience in low voltage electrical systems which may include any of the following - Burglar Alarm, Card Access, CCTV and Fire.

O6 License for State of Kentucky required.

NICET Level II in Fire Alarm Systems required

Strong Ability to use phone based apps to preform daily duties and tasks

High School Diploma or equivalent required.

Experience in operational/product manuals.

Knowledge of test equipment, multi-meter, digital analyzer, and commissioning devices.

Participate in a scheduled On-call rotation.

Demonstrate a high level of customer service, strong organizational skills, positive attitude, and an ability to learn quickly.

Capable of performing physical labor to include carrying and moving equipment and tools up to 50-70 lbs.

Able to work in unusual and sometimes difficult position such as climbing ladders, scaffolding and high lift equipment up to 40 feet, crawl spaces, above ceilings, etc.

Possess a valid driver's license and driving record that meets company requirements.

Ability to adhere to, implement, and follow safety guidelines and procedures at all times.

Able to pass a pre-employment background and drug test.
This is a unit bargaining position
Johnson Controls is an equal employment opportunity and affirmative action employer and all qualified applicants will receive consideration for employment without regard to race, color, religion, sex, national origin, age, protected veteran status, status as a qualified individual with a disability, or any other characteristic protected by law. For more information, please view EEO is the Law. If you are an individual with a disability and you require an accommodation during the application process, please visitwww.johnsoncontrols.com/tomorrowneedsyou.
Job
 Field Operations
Primary Location
US-CA-Hayward
Organization
 Bldg Technologies & Solutions
Overtime Status
-Non-exempt