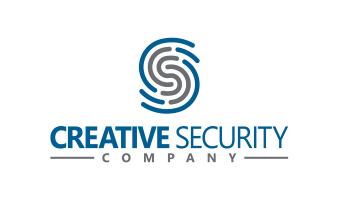 Security Technician at Creative Security Company
SAN JOSE, CA 95110
Creative Security Company, Inc. is seeking an experienced and highly motivated Alarm Technician to join our team. You will install, focus and program security cameras, install access control systems, install and program alarm equipment.
You must possess a minimum of 2 years industry experience in one or more of the following areas: Alarms, CCTV, Access Control, Wireless and Hardwired security systems.
This position is located in San Jose, California.
The schedule is Monday-Friday 7:00 a.m. - 4:00 p.m.


Responsibilities will include, but not limited to:
Install and program new alarm and security systems

Troubleshoot and resolve issues with alarms and security systems

Conduct routine preventative maintenance on alarm and security camera systems

Monitor inventory of service parts

Standing for long periods of time

Carrying/using ladders

Setting up CCTV and Access over a network

Installing and servicing alarm panels and equipment
Successful candidates will have the following:
Previous experience in security installation and maintenance

Experience with low voltage alarm systems, IP CCTV, and general networking

Servicing, troubleshooting, and installation experience of NVR/DVR and server based storage devices

Familiarity with hand and power tools. Must have your own basic tools, i.e. screwdrivers, drills, hammers, wrenches, etc.

Ability to handle physical workload

Strong troubleshooting and critical thinking skills

Strong attention to detail and organizational skills

Valid California Driver's License

Clean driving record

Valid State of California ACE Card

Ability to prove US citizenship or legal U.S Permanent residency

Professional attitude

Customer service oriented

Strong multitasking skills

Excellent communication skills

The ability to stand for 8 hours a day

Able to work in an unsupervised environment

Basic understanding of MS Office, PDF's, and the ability to read basic floor plans regarding the scope of work and product placement
Experience preferred:
Avigilon ACC & ACM

Open Options Access Control

Keri Systems Access Control

Honeywell Wireless & Hardwired Security Panels

Bosch Wireless & Hardwired Security Panels

Vista

Vanderbilt

Flir

DSC

Lynx

GE

Alibi

Samsung

Cisco

Dell

Apple

Microsoft

Altronix

Pay is based on qualifications and experience - $30-$60 per hour + Benefits
30 - 60 /hour
Medical, Dental, Vision, 401K, PTO, Paid Holidays