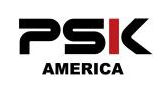 Semiconductor Equipment Field Service Engineer at PSK Tech America, Inc.
Chandler, AZ 85226
Job Title: Field Service Engineer
Number of Hire:
1) 1 Engineer with experience level of Entry - up to 5 years (Chandler, AZ)
2) 1 Leader Engineer with more than 5 years of experience (Chandler, AZ)

Work Scope
-Interprets maintenance manuals and procedures, schematics, and wiring diagrams, and repairs Semiconductor equipment, utilizing knowledge of electronics and using standard test instruments and hand tools.
-Using customer feedback and requests, and through proactively seeking to provide high quality service, achieve a high level of customer satisfaction.
-On regular basis draws up or proposes modification in specific Semiconductor Dry Asher equipment and machines, processes, or use of materials or services which would result in cost reduction or improvement in operations and helps to make the desired modifications.
-Analyzes data provided from the customer and our tools on a regular basis to improve tool availability, find solutions to reoccurring issues, and predict future problems.
-Provides training to employees of customers relating to operation and maintenance of PSK's Semiconductor equipment.
-Participates in projects with PSK design engineers in Korea to provide engineering ideas and modifications our Semiconductor equipment.
-Travels to support other customers in PSK's network or to receive training from the company headquarters.
-Sets personal and team goals aligned with the company's vision and reports progress of these goals on a frequent basis to management.
-Reports service and project progress in an organized and well detailed manner on the company's DBs.
Requirement
1. Engineering Major or equivalent experience in Semiconductor Industry
2. Must be fluent in English
3. Computer skills must be needed including Microsoft Office
4. Legal status to work in US (Company does not sponsor working VISA or Greencard)
5. Available for travel upto 50%
Preference
1. Korean-English bi-lingual (preferred not mandatory)
Benefit
1. Salary TBD during interview according to experience
2. Health/Dental/Vision/Life Insurance
3. 401K
4. PTO (Paid time off)
5. Relocation Bonus (if applicable)
55,000.00 - 90,000.00 /year
Group Health/Vision/Dental/Life Insurance, PTO, 401k