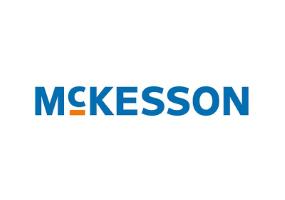 Senior Accountant at McKesson
Dallas, TX
McKesson Corp is a Fortune 7 company and is one of the largest providers of medicines, pharmaceutical supplies and health information technology (IT) products and services in the United States with revenues of $208.4 billion in 2018. The company was founded in 1833 by John McKesson and Charles Olcott in New York with a focus on importing and wholesaling pharmaceutical products. United by our ICARE values, McKesson's 78,000 employees work together every day to make better care possible for patients around the globe.

 

We are seeking a Senior Accountant to join our Shared Services team at our state-of-the art headquarters in Las Colinas. The role is responsible for executing and managing select accounting activities performed by the Regional Hub on behalf of Business Units served. The activities include month end close, journal entry and account reconciliation preparation, variance analysis, and internal reporting.  This role serves both as an escalation point for queries from the Business Process Service Provider as well as 1st level responses and coordination with Business Units served.

 

Position Description

The Senior Accountant will be responsible for coordinating with the service provider to ensure accurate execution of transactions related to month end close. This includes reviewing transactions / backup or analyses, fielding questions or providing context, and identifying risks impacting variance analysis and internal reporting. The Senior Accountant will also work frequently with a global team to drive results and serve as the initial point of contact between the Business Units and any issues raised related to transactions performed by either the Regional Hub or the Service Provider. This will require strong communication skills necessary to support multiple internal customers This also includes facilitation of direct communications between the Service Provider and BU.

 

Key Responsibilities

Perform month end tasks (perform journal entries to be completed on site, coordinate with the Service Provider and manage preliminary escalations).

Perform high risk JEs and review select JEs prepared by the Service Provider
Ensure JEs are completed in a timely manner during close
Perform or review high risk account reconciliations
Ensure reserves are adequate and in accordance with GAAP
Handle escalations from the Service Provider requiring direct interaction with the Distribution Centers for data, validation, clarifications, etc.
Escalate any significant changes to Senior Manager and/or Director 

 

Coordinate with service providers to ensure quality service delivery and mitigate risks

Provide feedback on service provider delivery and coordinate with other departments and business units to provide additional feedback as necessary
Review and research escalations raised by service providers

 

Monitor control effectiveness

Oversee the activities of internal controls.
Ensure the effectiveness of policies, procedures, techniques, and mechanisms actions taken to minimize risk
Evaluate recommendations from others and identify opportunities for improvement in McKesson controls process

 

Report to external auditors

Responsible for overseeing the process of compiling summaries of financial status by collecting information; preparing balance sheet, profit and loss, and other statements.
Avoids legal challenges by complying with legal requirements and US GAAP requirements

 

Remediate control deficiencies

Take corrective measures for policies, procedures, techniques, and mechanism actions taken to minimize risk.
Communicate control deficiencies and proposed resolution to senior manager / director level  

 

Minimum Requirements

Minimum of 2-3 years of accounting experience required
Experience with SAP, JDE or large ERP system
MS Access/SQL or other database experience is required
Experience working with a third party vendor
Experience working with a global team

 

Education

Bachelor's degree in accounting or equivalent number of years of experience
Advanced accounting degree preferred
CPA strongly preferred

 

Additional Skills

Strong verbal and written communication skills
Ability to engage and influence multi-level staff up to executive management
Thorough knowledge and understanding of US GAAP principles and internal control environments
Public Accounting experience is preferred, not required
Proven ability to recognize best practices and process improvements
Strong experience creating and analyzing large amounts of data
Intermediate to Advanced MS Excel (v-lookups, pivots, functions)

 

McKesson is an Equal

Opportunity/Affirmative

Action employer. All qualified applicants will receive consideration for employment without regard to race, color, religion, creed, sex, sexual orientation, gender identity, national origin, disability, or protected Veteran status.Qualified applicants will not be disqualified from consideration for employment based upon criminal history. McKesson is committed to being an Equal Employment Opportunity Employer and offers opportunities to all job seekers including job seekers with disabilities.