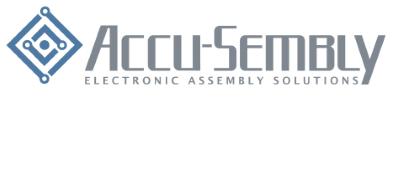 Senior Accountant at Accu-Sembly
Duarte, CA 91010
Accu-sembly, Inc., a well-established contract manufacturer of electronic assemblies, has an opportunity for a talented Senior Accountant. Our company offers a challenging and rewarding environment with a tremendous opportunity for career growth.

Required Skills:
4 - 5 years of extensive bookkeeping/accounting background a MUST. Strong computer literacy in Microsoft. Experience in Sage MAS90 software a BIG PLUS. Accounting experience in a manufacturing setting helpful. A college degree in finance/accounting is helpful. Excellent communication skills (verbal and written), and the ability to perform complex accounting functions using automated systems.

Job Duties:

Ensures the integrity of accounting information by recording, verifying, consolidating, and entering transactions.

* Prepares and records asset, liability, revenue, and expenses entries by compiling and analyzing account information.

* Maintains and balances subsidiary accounts by verifying, allocating, posting, reconciling transactions; resolving discrepancies.

* Maintains general ledger by transferring subsidiary accounts; preparing a trial balance; reconciling entries.

* Summarizes financial status by collecting information; preparing balance sheet, profit and loss, and other statements.

* Produces payroll by initiating computer processing; printing checks, verifying finished product.

* Completes external audit by analyzing and scheduling general ledger accounts; providing information for auditors.

* Avoids legal challenges by complying with legal requirements.

* Secures financial information by completing database backups.

* Protects organization's value by keeping information confidential.