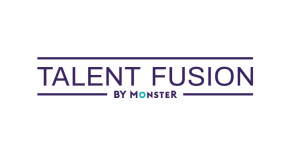 Senior Acquisition Logistician at Talent Fusion
Aberdeen, MD
Senior Acquisition Logistician
DoD Acquisition Programs, Logistics Analyst, US Army Acquisitions and Logistics, PNT, Position Navigation & Timing
--Full time direct W2 hire position.  Competitive salary, comprehensive benefits, match 401k, paid vacation, employee owned
 --Security Clearance, Degree plus 5 years experience
DCS is looking to hire a Senior Acquisition Logistician with experience working in Army acquisition to support our customer at Project Manager Position, Navigation and Timing (PM PNT).
Essential Job Functions:
Serves as lifecycle manager supporting the Project Manager, PNT. Serves as an Acquisition Logistician for the program with responsibility for the coordination of logistics efforts for all Mounted PNT actions. Prepares acquisition program documentation in support of the logistics life cycle and ensures adherence to DoD, DA policies and regulations and guidelines. Coordinates such documentation throughout the PM and PEO to include; PBL business case analysis; Supportability Strategy (SS), Computer Resource Life Cycle Management Plan, Material Release, New Equipment Training Plan (NETP) and Material Fielding Plan (MFP), System MANPRINT Management Plan (SMMP), System Safety Management Plan (SSMP).
Defines the elements of Performance Based Logistics (PBL) implementation. Monitors programs for executability and compliance with established program decisions. Monitors all logistical issues impacting the program. Analyzes trends, policies and actions that affect the program. Takes action or recommends courses of action to the PM . Reports pertinent developments to the PM. Reviews, evaluates or develops materiel acquisition issues pertaining to the PM. Identifies support risks and recommends mitigation plans.
Prepares, staffs and reviews correspondence, issues papers and various articles related to PEO/PM logistics matters. Furnishes information and recommendations in response to both internal and external inquires. Prepares and delivers detailed briefings and informational papers on various logistics aspects of the PM PNT Mounted Gen1 program. Represents the PM at various conferences and meetings, both formal and informal, as well as other activities and agencies.
Plans with the PM and the contractor logistics strategies, fielding schedules and plans, and supporting models. Maintains an understanding of the program with emphasis on cost, schedule, and performance. Attend PM business reviews and other meetings that are of critical importance in keeping abreast of program issues.
Required Skills: 
Due to the sensitivity of customer related requirements, U.S. Citizenship is required.
A Bachelor's degree plus 12 years or Masters plus 10 years of applicable experience.
Must have a Secret Clearance.
Army Acquisition documentation experience.