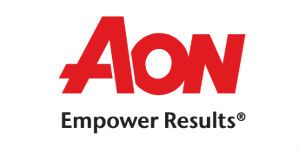 Senior Administrative Assistant at AON
New York, NY 10006
Senior Administrative Assistant
The Senior Administrative Assistant (SAA) provides administrative support to a team of colleagues within a workgroup, practice area, or client team. Support ranges from clerical and logistical matters to document production and the effective use of office applications.
The SAA will respond promptly, thoughtfully, and effectively to changing work environments, changing priorities, and new situations. Additionally, the SAA will possess the skills and ability to communicate effectively and appropriately with internal resources, clients (where applicable), and other parties in a global and virtual working environment. The Administrative Assistant is integral to the efficient workflow within the office environment.
Aon's Business Code of Conduct, global policies and procedures, and applicable laws apply to all Aon officers, directors, and employees ("colleagues") throughout the world. Every colleague, regardless of position or role, is responsible for compliance with the Code, Aon's policies and procedures, and applicable laws. Colleagues must comply with Aon's expense, travel, and time‑entry policies and safeguard all firm assets from loss by theft, carelessness, misuse, or waste.
Targeted Skills:
Organizational and Management: attention to detail
Internal/External Client Support: customer service, experience-centric mentality
Written Communication: grammar, punctuation, spelling, and proofreading
Verbal Communication: effectively and professionally in a business casual environment
Resilience: Work independently with a variety of individuals and teams
Discretion: maintain confidentiality on highly sensitive matters
Core Duties:
Maintains a flexible approach and attitude toward assisting others; leads by example; coaches and mentors AAs aspiring to move to the Senior AA level
Acts as a key resource for the team (i.e., independently seeks out answers to questions, takes initiative, leverages network of resources to solve problems and proactively cascade knowledge to peer network)

Answers phones/takes messages as applicable; calendar management of leaders/consultantSchedules and coordinates meetings, including room reservations and food ordering/delivery, if necessary

Is strategic, solves problems, establishes procedures that result in process improvements

Prepares and produces high-quality client presentations and correspondence, graphic presentations and other documents, including editing for grammar, punctuation, and clarity

Submits printing requests for client meetings and other needs as necessary; ensures accuracy of printed materials before distribution

Provides backup assistance to other AAs as needed

Uses internal travel tool to research travel options and book consultant travel

Records time accurately and submits according to corporate guidelines

Self‑directed prioritization of work and projects; demonstrates measurable progress through open communication to leaders and team members consistently and with highest quality

Learns, then operates as a subject matter expert for internal tools and resources

Learns, then operates as expert resource for Aon branding; completes Brand Ambassador certification

Provides financial support of budgeting and procurement as required by the business supported

Updates files, databases, or SharePoint sites as appropriate

Knowledgeable of practice/business‑specific products or services and terminology

Shares work with others and delegates as appropriate

Seeks additional responsibilities

This list is not all‑inclusive; other tasks may vary based on business need
Education & Experience
High school diploma or equivalent; associate or bachelor's degree preferred

Three or more years of relevant professional experience; preferably in an administrative capacity

intermediate computer literacy in Microsoft Office Suite and other programs as applicable
We offer you
A competitive total rewards package, continuing education & training, and tremendous potential with a growing worldwide organization.
Our Colleague Experience:
From helping clients gain access to capital after natural disasters, to creating access to health care and retirement for millions, Aon colleagues empower results for our clients, communities, and each other every day.  They make a difference, work with the best, own their potential, and value one another.  This is the Aon Colleague Experience, defining what it means to work at Aon and realizing our vision of empowering human and economic possibility. To learn more visit Aon Colleague Experience.
About Aon:
Aon plc (NYSE:AON) is a leading global professional services firm providing a broad range of risk, retirement and health solutions. Our 50,000 colleagues in 120 countries empower results for clients by using proprietary data and analytics to deliver insights that reduce volatility and improve performance.
Aon provides equal employment opportunities (EEO) to all employees and applicants for employment without regard to race, color, religion, creed, sex, sexual orientation, gender identity, national origin, age, disability, veteran, marital, or domestic partner status.  Aon is committed to a diverse workforce and is an affirmative action employer.
DISCLAIMER:
Nothing in this job description restricts management's right to assign or reassign duties and responsibilities to this job at any time.