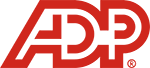 Senior Application Developer at ADP LLC
Alpharetta, GA
Job Title: Senior Application Developer
Location: Alpharetta, GA
Job Duties:
ADP Technology Services, Inc. seeks a Senior Application Developer in our Alpharetta, GA location. Responsibilities: Analyze software systems with a focus on technical specifications, coding, testing, and documentation. Develop specification, modifications, and expand new and existing software programs through technical analysis. Prepare test data, test scenarios, and test plans that ensure software programs are working properly prior to release. Write structured, organized, documented, and maintainable software programs. Code, prepare test data, test, and debug software programs. Analyze software program requirements and define overall structures.
Education and Qualifications/Skills and Competencies:
Bachelor's degree in Computer Science, Information Systems or a related field, plus five (5) years of related experience. Employer will accept a master's degree plus two (2) years of experience in lieu of a bachelor's degree plus five years of experience.
Work Experience:
One (1) year of experience must include: Cloud-based computing architectures; Programming languages, including Oracle CPQ BML, Salesforce Apex, .NET or Java; Scripting using JavaScript or JQuery; Systems integration using APIs to integrate distributed applications; Agile development framework; Front-end software application development and middleware APIs using frameworks, including Java Spring, Rest, and MVC; Back-end scripting, including Power Shell and Linux; Web APIs; and PL-SQL (stored procedures).
102,936 - 133,821 /year
Application Developer / Engineer
What is this?