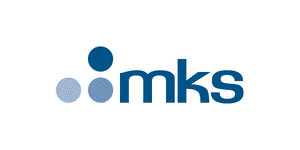 Senior Applications Engineer at MKS Instruments
Santa Clara, CA 95054
Put your career on the fast track and join MKS Instruments.  Third year in a row on Fortune 100s fastest growing company list !


The Sr. Applications Engineer will be responsible for providing technical and product support for key OEM accounts in the semiconductor industry. The major responsibility of this job is to handle the technical aspects associated with the development, technical sales, configuration, and support of our automation & I/O control solutions for advanced Semi processes and equipment. The ideal candidate should have previous experience in PLC configuration and programming (IEC61131-3, C/C++/Matlab/Labview), HMI/user interface development, specification design, and have a background in electrical engineering with hands-on experience with customers in an applications support role. The ideal candidate will have prior experience in working with the common types of PLC's available on the market. 
JOB DETAILS:
Support customers & projects requiring PLC & HMI code support and development.
Oversee all new engineering product configurations, product changes, upgrades, retrofits, and new product configurations.  Communicate back to customers if certain changes are technically feasible. 
Performs functional and system testing of product features and functions.
Propose creative alternate design/architecture solutions in order to meet technical customer demands.
Work with the sales organization to meet with customers to understand application needs and define solutions
Coordinate all post-sales product support, including some in-field applications support.
Partner with internal teams to determine solutions to various technical issues– including Hardware and Software Engineering, Operations, and Quality.
Deliver on-site PLC support, electrical engineering training, and technical support as required.  This includes installation & system integration support as well as firmware/software applications support.
Aid in the creation of user documentation, training material, and application notes.
Conduct detailed evaluations of competitive products.
Willingness to travel: Domestic and limited travel internationally required – Less than 20%.
Will report to Product Management.
JOB REQUIREMENTS:
Bachelors degree in Electrical Engineering.
3-5 years of experience in programming PLC's/PAC's, with IEC 61131-3 PLC programming experience.
Experience working with embedded control solutions. Including knowledge in programming of RTOS (Real-Time Operating Systems), some code development (C/C++ preferably), HW design and verification practices
Experience in using industrial protocols including Modbus TCP, DeviceNet, Profibus, Profinet, and EtherCAT.
General knowledge of semiconductor equipment control & automation technology and processes a plus.
Experience working with Agile project management techniques a plus.
Knowledge of fundamental concepts, practices, and procedures of electrical engineering discipline.
Knowledge of analog and digital circuit design concepts
Practical exposure to general electrical, mechanical and electro-mechanical engineering tasks
Hands-on experience in designing and performing electrical wiring for automation projects
Basic knowledge in detailed mechanical design for industrial products including thermal management
MKS Instruments, Inc. is an Affirmative Action and Equal Opportunity employer. We solicit and hire applicants regardless of race, color, national origin, sex, religion, age, disability, veteran status, sexual orientation, gender identity, or any other protected category. Our policy is to employ the most qualified applicants. We conduct background checks and drug screens, in accordance with company policies and federal and state guidelines.
Globally, our policy is to recruit individuals from wide and diverse backgrounds.  However, for positions requiring access to export-controlled goods and technical data that are subject to the International Traffic in Arms Regulations (ITAR) or Export Administration Regulations (EAR), MKS Instruments. Inc. may have to obtain an export license from the U.S. Government. As such, applicants for these positions, except "U.S. persons" (generally defined as U.S. citizens, noncitizen nationals (holder of a US Passport), lawful permanent residents (or, green card holders), individuals granted asylum, and individuals admitted as refugees), may be subject to an export license review process. Employment is contingent upon issuance of the license