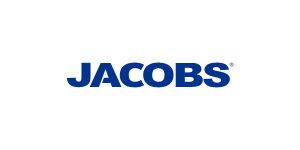 Senior Archaeologist at Jacobs Technology Inc.
Ontario, CA
Description
The Buildings & Infrastructure Line of Business is a global network of employees, which serves both the private and public sector.   Our employees work to shape the communities we live in by creating world-class projects that transform the future development patterns of those communities.  We provide our clients award-winning planning, engineering, architectural and interior design, construction and program management, and design-build project delivery.    The Jacobs business model allows us to successfully service our clients, leverage our integrated services, and provide our employees with growth opportunities while delivering global solutions to our client's local programs.
We consistently receive high rankings from Engineering News-Record (ENR) in many classifications, including the categories of Top Design Firms, Top Contractors, Top Green Buildings Design Firms, and Top Transportation Companies.
Jacobs is seeking a Career-Level Archaeologist to join its environmental practice team in southern California.  The successful candidate will work within a national environmental practice, with a primary focus on supporting activities related to compliance with the National Historic Preservation Act (NHPA), National Environmental Policy Act (NEPA), California Environmental Quality Act (CEQA), Archaeological Resources Protection Act (ARPA), and Native American Graves Protection and Repatriation Act.
Key Responsibilities
• Leads cultural resources and general environmental compliance efforts, either     as independent projects or part of a larger project management team.
• Independently completes or oversees technical work of others, including            developing cultural resources inventories and management plans; analyzing        impacts on archaeological, architectural, and Native American resources; and    producing other reports and analyses in support of NHPA Sections 106 and        110, NEPA, and CEQA compliance.
• Oversees or leads cultural resources field work, including archaeological            survey, testing, evaluation, data recovery, and construction monitoring, as well    as other tasks as assigned. Position requires oversight or execution of records    and literature searches from appropriate archives and other repositories. 
  Candidates must occasionally be able and willing to travel and work outdoors      in remote locations and for extended periods under all weather conditions,          sometimes traversing rugged terrain. Candidates must have an awareness          and focus on workplace and construction site safety standards and be willing      to work independently when conditions are appropriate or with limited                  supervision.
• Maintains high quality work while adhering to scope, schedule and budget          elements.
• Maintains positive regular client contact.
• Performs outreach efforts with Native American Tribes.
• Maintains positive relationship with California and other SHPOs, land                  management agencies, and Tribes.
• Provides technical guidance to less experienced personnel.
• Supports business and client development, focused on California and the            southwest.
#BIA