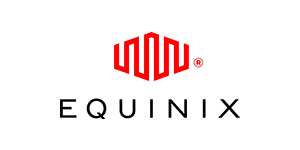 Senior Architect, Product Software at Equinix, Inc.
Sunnyvale, CA 94085
Senior Architect, Product Software
Equinix is one of the fastest-growing data center companies, growing connectivity between clients worldwide. That's why we're always looking for creative and forward-thinking people who can help us achieve our goal of global interconnection. With 200 data centers in over 24 countries spanning across 5 continents, we are home to the Cloud, supporting over 1000 Cloud and IT services companies that are directly engaged in technological innovation and development. We are passionate about further evolving the specific areas of software development, software and network architecture, network operations and complex cloud and application solutions.
At Equinix, we make the internet work faster, better, and more reliably. We hire hardworking people who thrive on solving hard problems and give them opportunities to hone new skills, try new approaches, and grow in new directions. Our culture is at the heart of our success and it's our authentic, humble, gritty people who create The Magic of Equinix. We share a real passion for winning and put the customer at the center of everything we do.
You plan day-to-day work and strategic direction of the design phase of either a construction project or major energy efficiency or refurbishment project. You may lead specific tasks unsupervised. Additionally, you mentor junior team members.
Responsibilities
Understanding and documenting key customer use cases and requirements for IaaS, PaaS and SaaS offerings for edge computing via collaboration with customers and product management.
Developing and documenting end to end software architecture and engineering requirements (both functional and non-functional) for cutting edge IaaS, PaaS and SaaS offerings and related products and services for both internal and external consumption.
Mapping / breaking down complex use cases, and market requirements into software features and engineering requirements for impacted module(s) and related development team(s).
Working closely with other software architects and/or software development leads to ensure the end to end software architecture and development alignment across all the partners.
Incrementally delivering architecture decisions and alignment in the right priority based on the business value and dependencies.
Identifying technical risks and dependencies and collaborating with the technical program management for on-time and right quality software deliveries.
Developing and/or aligning on all the high-level call flows between intern and external modules and related APIs across organizations.
Assessing new technologies in the domain of edge computing for adoption.
Enabling the extended teams through training, mentoring, and knowledge transfer.
Providing technical presentations and documentation to influence other partners within and outside of Equinix
Driving innovation from initial ideas and invention disclosures to prototyping to moving to the product roadmap solving key customer problems.
Qualifications
Bachelor's in Computer Science or EE or related technical field; Master's or Ph.D. degree preferred
10+ years of software development experience
3+ years of hands-on cloud engineering and architecture design experience with at least one of the leading public cloud platforms, AWS, GCP, Azure, AliCloud, Oracle Cloud, etc.
Middleware infrastructure/services integration experience. Extensive knowledge and hands-on experience with message queues, API gateway, Nginx, etc.
Experience in cloud security, IAM, and/or storage solutions
Deep hands-on experience with OpenStack, Kubernetes, and containerization
Proficiency in at least one or more of the following programming languages: Python, Go, C++, C, Java
Understanding of Cloud Networking, Network Virtualization, NFV and related protocols e.g. VxLAN, Routing Protocols (BGP, MP-BGP, EVPN, ISIS, OSPF, etc.) is a plus
Ability to tackle problems independently and systematically, coupled with excellent written and communication skills and a sense of ownership and drive
Proactive with the ability to multi-task and work under minimal supervision
Open-minded, flexible and willing to adapt to changing situations.
Must be a strong teammate and able to collaborate effectively with overseas teams. Comfortable working with global teams operating across different time zones
Preferred Qualifications
Experience with highly-scalable cloud application developments
Interest in designing, analyzing and troubleshooting large-scale distributed systems.
Experience working with fault-tolerant and highly-available distributed systems
Experience with distributed data collection system design
Equinix is an equal opportunity employer. All applicants will receive consideration for employment without regard to race, religion, color, national origin, sex, sexual orientation, gender identity, age, status as a protected veteran, or status as a qualified individual with disability.