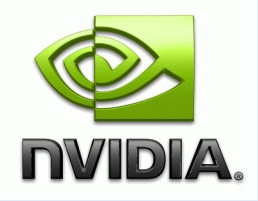 Senior ASIC Engineer, Signal & Power Integrity - Hardware at NVIDIA Corporation
Santa Clara, CA 95053
We are now looking for a Senior ASIC Engineer - Signal & Power Integrity.
NVIDIA has continuously reinvented itself over two decades. Our invention of the GPU in 1999 sparked the growth of the PC gaming market, redefined modern computer graphics, and revolutionized parallel computing. More recently, GPU deep learning ignited modern AI the next era of computing. NVIDIA is a learning machine that constantly evolves by adapting to new opportunities that are hard to solve, that only we can tackle, and that matter to the world. This is our lifes work, to amplify human creativity and intelligence. Make the choice and join us today!
This is a dynamic team working with state of the art, unique technology. If you are someone that loves a challenge, come join this diverse team and help move the needle!
What you'll be doing:
You'll drive the next generation NVLink signal integrity requirements and product definition

Work closely with Architecture, ASIC, Mixed Signal, Package, and PCB Design teams to design and ensure link performance meets expectation before tapeout

Get along with multiple connector vendors to drive/optimize various type of high-speed connectors

Help the team develop novel algorithms & new methodologies to improve SI/PI modeling efforts

Work with the Application Engineering teams to support customers with SI/PI questions

You will conduct VNA & TDR measurements to support model correlation efforts and improve confidence in design guidance
What we need to see:
MS/PhD in EE or BS with a minimum 5 years of experience as a SI/PI engineer

Deep understanding of electromagnetics, specifically electromagnetic waves including transmission line theory and via properties

You should have expert level proficiency with Ansys EM tools

Understanding of high volume manufacturing variations and impact to channel signal integrity

Familiarity with high-speed I/O design concepts including clock generation, transmitter & receiver design, and equalization schemes

Exposure to lab measurements including VNA & TDR experience , interface timing budgets and system modeling

Passionate about SI/PI work
Ways to stand out from the crowd:
Be familiar with NRZ/PAM-4/Duobinary signaling schemes
PDN analyses including model generation and time domain simulation
PSIJ Analyses involving co-simulation of circuits and PDN models
Experience with Matlab, Python, and C
Exposure to TSV (through-silicon via) modeling and analysis
Experience with high-speed cable products
NVIDIA is committed to fostering a diverse work environment and proud to be an equal opportunity employer. As we highly value diversity in our current and future employees, we do not discriminate (including in our hiring and promotion practices) on the basis of race, religion, color, national origin, gender, gender expression , sexual orientation, age, marital status, veteran status, disability status or any other characteristic protected by law.
Posted 30+ Days Ago
Full time
JR1922621