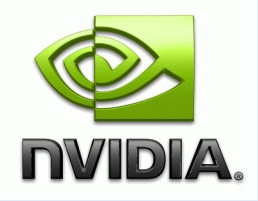 Senior ASIC Verification Engineer - Hardware at NVIDIA Corporation
Durham, NC
We are now looking for a Senior ASIC Verification Engineer:
NVIDIA is seeking a skilled ASIC Verification Engineer to verify the design and implementation of the world's leading GPU's. This position offers the opportunity to have a real impact in a dynamic, technology-focused company impacting product lines ranging from consumer graphics to self-driving cars and the growing field of artificial intelligence. We have crafted a team of extraordinary people stretching around the globe, whose mission is to push the frontiers of what is possible today and define the platform for the future of computing.
What you'll be doing:
As a Verification Engineer at NVIDIA, you will verify the design and implementation of the industry's leading processor for deep learning, gaming, HPC and supercomputing.

In this position, you will be working on verifying a complex core ASIC design using advanced verification methodologies. You are expected to understand the design and verify its correctness.

Depending on the stage of the project, the job could involve test-planning, test-bench architecture, test-bench coding, coverage writing and closure, debugging among others.
What we need to see:
A Master's degree in EE, ECE, CS or related with 2+ years of relevant work experience or a Bachelor's Degree in those fields with 5 years of relevant experience.
Exposure to verification languages (System Verilog or equivalent) and methodologies (UVM or equivalent)
Experience with Object Oriented programming (C++) and proficiency with Perl and/or Python.
Experience with high-speed IO protocols like PCIE are a bonus
Good debugging and problem-solving skills.
Strong communication and interpersonal skills are required.
NVIDIA is widely considered to be one of the technology world's most desirable employers. We have some of the most forward-thinking and hardworking people in the world working for us. Are you creative, autonomous and looking for the next challenge in your career? If so, we want to hear from you.
NVIDIA is committed to fostering a diverse work environment and proud to be an equal opportunity employer. As we highly value diversity in our current and future employees, we do not discriminate (including in our hiring and promotion practices) on the basis of race, religion, color, national origin, gender, gender expression , sexual orientation, age, marital status, veteran status, disability status or any other characteristic protected by law.