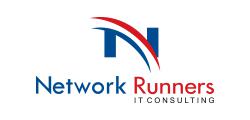 Senior Budget Analyst at Network Runners
Washington, DC
Position Title: Senior Budget AnalystCompany Description:
Network Runners, Inc. is an Information Technology Solutions Company - providing innovative IT solutions and organizational support within the DOD and the Civil sector.  Our largest presence is in the U.S. Marine Corps, U.S Army, U.S. Navy, DISA, Joint Agencies, DIA, USDA/NIFA, USDA/FNS, USDA/FSIS, USDA/FSA, BPD, BFS etc. providing Information Technology and Organizational Support solutions. Today, NRI's, experienced and highly qualified team members, are located in nearly a dozen cities nationwide. We are recognized for our value, ingenuity and mission focus.  
Headquartered in Sterling, Virginia, NRI is now an established CMMI Maturity Level 3 and ISO 9001: 2015 Certified Small Disadvantaged Business, Woman Owned Small Business, Virginia MBE and Maryland MBE.
Clearance:
 Must be able to obtain and maintain a Secret Clearance or higher. 
Position Description:
Network Runners is seeking a highly motivated Senior Budget Analyst to support DHS in D.C. The selected candidate will examine budget estimates for completeness, accuracy, and conformance with procedures and regulations. The ideal candidate will have a background in managing revenue, billing, and financial analysis.
Responsibilities:
Analyze all parts of the revenue process including, estimation, billing, collection, aged receivables, obligation, expenditure, close-out monthly and other related revenue management activities.
Prepare and implement recommendation to improve the oversight of Revenue in the Zone.
Prepare a monthly analysis of the collected amounts versus the billed amounts and coordinate on collection activities.
Coordinate on monthly billing file questions and other related issues.
Develop monthly dashboard that will show status of Revenue Activities.
Maintaining comprehensive and accurate budget files of contracts assigned.
Assisting with responding to customer billing issues.
Analyzing billing accuracy under federal direction.
Monitoring the Budget Microsoft (MS) Outlook Inbox for contract modifications and requisitions.
Perform functional duties independently.
Oversee the efforts of less senior staff and/or be responsible for the efforts of all staff assigned to a specific job.
Position Qualifications:
Master's degree in related field.
Over 10 years' experience
Candidate must be a U.S Citizen and be able to obtain and maintain active/current Secret Clearance.
Type of Job:
Full Time
Salary:
Competitive salary 
Benefits:
Medical/ Dental/ Vision/ 401K/FSA/ LTD/STD/PTO/Federal Holidays
Work location:
Washington, D.C.