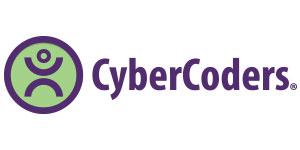 Senior Business Analyst at CyberCoders
Elk Grove, CA 95624
Senior Business Analyst
If you are a Senior Business Analyst with experience, please read on!

We are an IT consulting firm that specializes in creating solutions for our wide range of clients, including the State of California. We are growing and looking to add a new member to our team that can help further build quality relationships and collaborate with our clients to better serve their needs. Our office is located outside of beautiful Sacramento, but we often meet with our clients at their offices as well. If you are interested in working in a strong team environment and further building your career skills, come join us!
What You Will Be Doing
As a Business Analyst, you will consult our various clients in Healthcare, Technology, and the Justice system. You will work in a collaborative team environment and collect necessary data and information from our clients to tailor new solutions for their business.
What You Need for this Position
More than 5 Years of experience and knowledge of:

- UML Activity Diagrams
- State Diagrams
- Logical
- ERDs
- Visio, MS Excel, MS Word
- Object Models
- JIRA
- Confluence
- Agile (Scrum)
- National information Exchange Model
- Low Code Workflow Management Systems like Pegasystems, Red Hat BPM, ServiceNOW
What's In It for You
- Competitive Salary ($100,000 - $120,000)
- Vacation/PTO
- Medical
- Dental
- 401k w/matching
- Vision
- Collaborative team environment
So, if you are a Senior Business Analyst with experience, please apply today!
-
Applicants must be authorized to work in the U.S.
CyberCoders, Inc is proud to be an Equal Opportunity Employer
All qualified applicants will receive consideration for employment without regard to race, color, religion, sex, national origin, disability, protected veteran status, or any other characteristic protected by law.
Your Right to Work
– In compliance with federal law, all persons hired will be required to verify identity and eligibility to work in the United States and to complete the required employment eligibility verification document form upon hire.