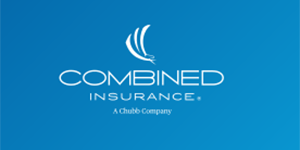 Senior Business Process Analyst at Combined Insurance
Chicago, IL 60290
Combined Insurance, a Chubb Company, is seeking a
Sr. Business Process Analyst
to join our fast-paced, high energy, and growing company. For nearly 100 years in the insurance industry, our company has been passionate about serving our customers and providing them peace of mind and protection when they need it the most. Come build your career here, along with other positive, hard-working, talented professionals-just like you!
JOB SUMMARY
:
As a Sr. Business Process Analyst, you will help drive Operational Excellence capability for the Business Unit and partner with business leads to define and execute "needle-moving" improvement initiatives. Will deliver significant improvement in process productivity, cost-to-serve, control/risk and ensure initiatives deliver intended results with respect to Customer Experience.
The Sr. Business Process Analyst identifies key opportunities and gaps in the core business processes; ensures application of the appropriate quality improvement methodologies, tools and techniques to drive improvements; and continues to be an advocate for future operational improvements by partnering with and challenging the business and leadership in system thinking and new ideas.
RESPONSIBILITIES
Implement Continuous Improvement programs to align the organization on critical performance indicators while simultaneously driving breakthrough objectives
Supports delivery of process optimization, conducts data collection and quantitative analysis, automation opportunity identification and prioritization, and develop recommendations.
Bring Lean expertise to the organization and develop others in the methodology. Facilitate and train on Lean tools and techniques. Mentor junior Analysts and business process leads to deepen the Lean mindset.
Participate in the Intelligent Process Automation Discovery process to maintain a pipeline of use cases.
Coordinate with subject matter experts to create and maintain accurate and complete process documentation, including standard operating procedures, job aids and other support materials.
Provide analytical support for BPM projects to include structuring analysis, developing an approach, acquiring data, performing analysis and presenting results in a business case format.
Facilitate the design of new or improved business solutions, processes and management tools.
Initiate deployment of various lean and continuous improvement tools to ensure that improvement actions are directly linked to the strategic and tactical objectives, emphasizing efficiency and effectiveness of business processes, and enabling breakthrough process changes and improvements.
Use expertise to influence, lead, and coordinate a cross-functional team of diverse stakeholders to deliver expected results on-time and on-budget
Monitor and analyze metrics to identify trends or opportunities where cost savings/cost avoidance or quality improvements can be realized.
Proactively collaborate with key stakeholders in Quality, Training, and IT to ensure connectivity and integration of process improvements.
Ensure projects are integrated and aligned with other business activities, improvement projects and business strategy and coordinated with the appropriate project/process owners to accomplish the project goals.
Ensure two-way open communication throughout the organization. This includes keeping the stakeholders informed of program status and ensuring coordination of activities.
Communicate best practices and key learning's across the organization.
SKILLS/EXPERIENCE:
Bachelor's degree and at least 5 years of experience in the finance industry; insurance experience is preferred.
Can articulate experience leading or participating in 5+ continuous improvement initiatives with at least 3 years of experience
Demonstrated experience in business analytics
Green Belt Certification, in training or equivalent project experience
Experience with Intelligent Process Automation is a preference
PMP Certification is a plus
EDUCATION:
Bachelor's degree and at least 5 years of experience in the finance industry; insurance experience is preferred.
COMPETENCY:
Project Management skills that include breaking down work into process steps, developing schedules and working well under time constraints
Solid coaching and mentoring competency
Able to influence change without direct authority
Ability to simply and clearly convey and communicate complex concepts
Continuous Improvement tool mastery
Competent at Excel, PowerPoint, Visio (or other similar software)
Strong analytical skills and business acumen
Ability to multi-task in a fast-paced environment
Ability to work independently on assignments of moderate complexity
Strong ability to map processes for as is and to be
Ability to lead focus groups and workshops
Manage and influence resources outside one's span of control; a builder of relationships, yet appropriately assertive in accomplishing the task at hand
Possess learning agility- the ability to quickly grasp new concepts and emerging technology, proactively seeks out learning and continuously expands expertise
OUR BENEFITS
As a Combined corporate employee, you have access to one of the most comprehensive benefit plans in the business, designed to meet your needs and help you reach your financial goals. Our Company is committed to supporting its employees with a comprehensive compensation package that is appropriate in the market where they work. Below are several of the many benefits we offer our employees:
Health insurance
Dental insurance
Tuition reimbursement
A company-match 401(k) plan
Disability insurance
Life insurance
Employee referral bonuses
ABOUT COMBINED INSURANCE
Combined Insurance is a leading provider of individual supplemental accident, disability, health and life insurance products. With a field sales force and corporate staff in excess of 5,000 people worldwide, Combined Insurance meets the growing coverage needs of policyholders around the globe. We pride ourselves on being customer-centric, people-driven, accountable, performance-minded, and ethical. We invest in our employees and take the time to focus on their development, needs and career aspirations.
Our parent company is one of the world's largest multiline property and casualty insurers. With operations in 54 countries, the Company provides commercial and personal property and casualty insurance, personal accident and supplemental health insurance, reinsurance and life insurance to a diverse group of clients.
Connect with us on
Twitter
,
Facebook
,
LinkedIn
, and Google