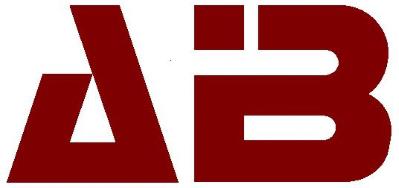 Senior Business Systems Analyst and Developer at Automobile Insurers Bureau
BOSTON, MA 02110
The Automobile Insurers Bureau of Massachusetts (AIB) is a trade association providing actuarial and data services to the insurance industry.  We are seeking an energetic and innovative candidate to join our Information Services team.  At AIB, we offer competitive salaries, an excellent benefits package including health, dental and life insurance, 401(k) Plan, Cash Balance Pension Plan, Flexible Spending Accounts, and educational assistance.
Senior Business Systems Analyst and Developer
Information Services
Join our Information Services team that designs, builds and supports .NET websites, Winforms and WPF applications, Web Services and more. Our primary tools include SQL Server, Integration Services, Reporting Services, Visual Studio and SharePoint from Microsoft, and DevCraft and WS_FTP from Progress.
The successful candidate will have application development and analysis experience and relish the opportunity to utilize multiple tools in a we-do-it-all environment.
Responsibilities:
Design and deliver high-quality software systems utilizing a wide variety of software tools in a Microsoft .NET environment
Become the team expert in one of our major systems that involves Webforms, Winforms, SSRS, SSIS, SQL Server, PGP, SFTP and more
Document system processes as they are encountered and adjusted
Ability to work independently as well as with a team
Communicate with business units to determine requirements and discuss alternatives
Work with a variety of technologies and multiple applications as necessary
Qualifications and Requirements:
Bachelor's Degree in Computer Science or Information Technology
Five years of system development experience in .NET environment, including multiple platforms such as ASP.Net, Webforms, Winforms, SSRS, SSIS, SharePoint, SQL Server, PGP and SFTP
Experience with web application design and related tools
Superior interpersonal skills with ability to communicate effectively with staff at all levels
Ability to be self-directed and handle multiple tasks simultaneously
Willingness to take and make suggestions within a project team
Demonstrated ability to expand your knowledge and experience
Passion for high-quality work products
Experience in an insurance industry setting considered valuable, but not required

This position is based in Downtown Boston.


Interested and qualified applicants may respond by resume only to:

Automobile Insurers Bureau of MA

Human Resources Department

101 Arch Street

Boston, MA 02110

HR@AIB.ORG

No telephone calls please
Medical, Dental and Vision
401K
Paid Holidays
Flexible Schedules
Flexible Spending Accounts
Vacation/paid time off
Life Insurance
Prescription Drug Coverage
Retirement / Pension Plans
Long Term Disability
Tuition Reimbursement
96,259 - 121,102 /year
Business / Systems Analyst
What is this?