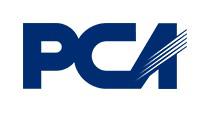 Senior Buyer at Packaging Corporation of America
LAKE FOREST, IL 60045
This position can be located in either Boise, ID or Lake Forest, IL.
Position Purpose Summary:
The Senior Buyer is responsible for the strategic and tactical management of agreements as assigned. The buyer is responsible for developing, monitoring, and pursuing the tactical projects in the areas of Capital equipment management, company- wide vendor/ contract relationships and centrally –led supplier management. The senior Buyer ensures that all programs are designed to fulfill the objectives of the company and that program related expenses are managed responsibly.
Dimensions:
Purchasing is a centralized function responsible for negotiating company agreements with vendors for travel, real estate, capital equipment, construction, raw materials, energy, and real estate. The department consists of eleven professional purchasing associates. The Senior Buyer will typically handle agreements in the $35 to$50 million range. They will primarily be focused on the complexity of the spend may vary.
Principal Accountabilities:
The Sr. Buyer is responsible for the ongoing management, negotiation, and administration of assigned agreements including but not limited to Capital Equipment and services agreements. This includes providing all managerial support of current contracts, monitoring program usage, supplier management, and communicating with PCA managers the scope and benefit of current agreements.
The Sr. Buyer is responsible for the continuous evaluation of potential opportunities for new or improved program and vendor contracts. This involves conducting all necessary needs analysis and identification, market research, vendor reviews, vendor selections, program recommendation, program negotiation, contract development, and program communication and implementation.
The Sr. Buyer is responsible for program / contract communication and policy training to area, plant, and corporate management, and for resolving questions, issues, or problems related to the agreements.
The Sr. Buyer is responsible for providing back-up coverage for other department co-workers in their absence as assigned in the department back-up plan.
As a member of the Purchasing Departmental Team, the Sr. Buyer is responsible for knowing and following policies and procedures of the company, for sharing information that would benefit other members of the team; and for finding ways to improve the delivery of service to our customers.
As a member of the Purchasing Departmental Team, and the PCA Team as a whole, the Sr. Buyer is expected to continually strive to strengthen our business philosophy of Meeting needs, exceeding expectations for our customers. The includes supporting our Commitment to Service which involves doing what's right for our customers; focusing on strategies that add value and support growth; and keeping the promises that we make.
Decision Making:
The Sr. Buyer is expected to provide program management including rendering recommendations on policies, procedures, strategy, communication, training, and suppliers. The Sr. Buyer is a representative of PCA in assigned agreement negotiations and is expected to enter into contracts and agreements that are beneficial to the company.
Interactions with Customers and Contacts:
Sr. Buyer will interact with co-workers from many areas of the company including operations management, production, finance, sales, human resources and technology. The Sr. Buyer is expected to build solid working relationships with individuals in these areas in an effort to improve operations and effect positive change. Externally the Sr. Buyer will need to build relationships with third party administrators, real estate brokers, property owners, contractors, construction management Company, vendors and suppliers in order to determine the best resources available to PCA and to effectively manage each program. The Sr. Buyer is in a position to evaluate all types of service providers and engage their services as needed.
Requirements:
Bachelor's degree in business, engineering or procurement is required.
A minimum of 5 years previous work experience in an operations function or a corporate purchasing/sourcing function for a manufacturing company and experience with commodities to be assigned.
Strong project management experience with the ability to assess business needs and make solid recommendations regarding supplier cost, quality, and service.
Strong vendor/ third party administrator management with the ability to select, set-up, train, and provide ongoing management.
Solid working knowledge of purchasing program administration, on-line requisitioning, contract administration, supplier sourcing, vendor analysis, and program evaluation.
Strong working knowledge of Microsoft applications including Word, Lotus Notes, Excel, Access, and PowerPoint. Proficiency should be at an intermediate level with the ability to design and create presentations, spreadsheets, and databases.
Strong written and verbal communication skills with the ability to interact with individuals throughout the company as well as build relationships with vendors, contractors, and brokers.
Strong listening and evaluating skills with the ability to design creative solutions to problem situations.
Strong math and numerical data analysis skills.
Strong attention to detail.
Able to work independently, prioritize assignments, and achieve desired results.
Able to work in a fast paced environment and handle multiple requests simultaneously.
Strong organizational skills for daily work projects as well as with paper and electronic files.
Previous experience working in a team environment preferred, or a strong understanding of the importance of open communication and information sharing among co-workers.
PCA offers a competitive compensation & benefits package.
All Qualified applicants must apply at: https://www.packagingcorp.com/employment
PCA is an Equal Opportunity Employer – Veterans/Disabled and other protected categories
401K
Medical, Dental and Vision
Paid Holidays
75,248 - 79,574 /year
Senior Buyer
What is this?