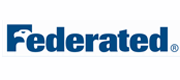 Senior Client Data Coordinator at Federated Hermes
Warrendale, PA 15086
For more than 60 years, Federated Hermes has provided world-class investment solutions to financial professionals in the United States and around the world. Federated Hermes' employees have defined the qualities of the company's success over the decades: a reputation for integrity and excellence, a commitment to customers and employees and a history of longstanding client relationships. While each market cycle brings new opportunities and challenges to the company, Federated Hermes continues to foster employee commitment to excellence in the investment management industry.
CAREER OPPORTUNITY #: 8047
POSITION TITLE: SR. CLIENT DATA COORDINATOR
DEPARTMENT: CLIENT DATA AND FUND ADMINISTRATION
POSITION SPECIFICATIONS:
Bachelor's degree or equivalent experience in a business-related field preferred.
Minimum three years of business experience preferred.
Proficient in Microsoft Excel, Access, and Word preferred.
General knowledge of mutual fund business functions preferred.
Knowledge of Federated Hermes systems including MARS, Total Client, TA2000, AWD, FeDirect, and Finders, are a plus.
MAJOR DUTIES:
Establish and maintain a high volume of frequently changing firm, office and advisor information in MARS and TotalClient, Federated Hermes CRM system.
Assist administrative staff with resolving complex issues regarding office and advisor information on various enterprise applications.
Respond to data consumer inquiries on perceived or verified data quality issues; provide rationale/explanation for the state of the data and/or remediate as appropriate.
Perform analysis and research to improve and sustain firm, office and advisor data quality; identify quality issues resident in the data and take the appropriate actions to ensure they are remediated timely and accurately to avoid or reduce impact to the consumers of the data.
Communicate problems and/or changes accurately and timely, in order to minimize negative impact to other business units and various internal systems.
Identify changes in client office/advisor relationships. Communicate these changes to all affected business areas. Work with the management team to determine the business and system requirements. Assist management in devising a plan of action. Implement the required changes.
Participate in large-scale data cleansing projects with stringent deadlines assigned by management and/or internal and external clients; proactively analyze, evaluate and monitor project progress; determine tasks needed to complete the project and execute accordingly.
Work on special projects within stringent deadlines as assigned by management or mandated by regulatory bodies or external clients. Projects may include acquisitions/conversions, firm mergers/buyouts, changes in clearing affiliations, as well as daily data system maintenance tasks.
Perform activities required to support accurate sales channel and territory assignments in MARS and Total Client; interact with Internal and External Sales teams as well as Sales Management and Decision Support to ensure valid assignments for firms, offices and representatives.
Import and export files to compare data utilizing MS Access.
Assist in training new and existing department associates as requested.
Participate in quality assurance programs to include an independent review of peer monitoring, reviewing reports, and performing quality control.
Recommend improvements/enhancements to policies and procedures where appropriate.
HOURS/LOCATION:
8:30 a.m. - 5:00 p.m. (Overtime as required)
Warrendale, PA 15086
EXPLANATORY COMMENTS:
Excellent communication skills, written and oral
Demonstrate strong decision-making, problem solving and analytical skills with particular attention given to detail and accuracy
Ability to gather and analyze information and make sound recommendations to management
Flexibility to work independently and as a member of a team
Federated Hermes, Inc. offers a competitive salary and benefits package along with a professional environment.
Only those candidates in whom we have an interest will be contacted.
EOE
88,667.00 - 101,477.00 /year
Senior Data Analyst
What is this?