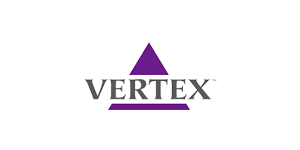 Senior Clinical Budget Analyst at Vertex Pharmaceuticals Inc.
Boston, MA 02210
GENERAL POSITION SUMMARY:
The Senior Clinical Budget Analyst is an important member of the Global Clinical Operations team.  In this role, you will be the key resource to answer, "how much will this cost".  You will ensure vendor-related costs associated with clinical trials are forecasted, managed and transparent.  This will require completing analyses using data extracted from clinical, procurement and contract databases.  With this knowledge, you will provide forecasting during early planning, partner with study teams on budget reviews during study conduct, and complete financial close outs.  You will also play a critical role in reporting clinical spend data to Corporate functions including financial planning and global spend transparency. 
Key Responsibilities may include but are not limited to:
Utilize study protocol and fair market value databases to complete long-range budget and investigator grants forecasts
Oversee vendor KPI metrics on accuracy and timeliness of quarterly budget reconciliations and global spend transparency reporting
Lead 1-1 meetings with study team members and vendors on budget management, invoicing and associated global spend transparency reporting
Spearhead change control process on study design changes impacting budget including team buy-in, forecasting budget impact and communications to finance
Manage close out process for vendor budgets including final invoice reconciliations, contract and purchase order updates
Manage the timelines, checks, and error resolution for Global Spend Transparency reporting to Corporate including sub-certification and dispute resolution
This job may be for you if you have the following background:
Proven ability to use multiple databases and large data-sets (operations, outsourcing, procurement, fair market values)
Strong MS Excel skills with background in modelling / forecasting
Effective meetings management skills; focused on action items and meeting deliverables
Experience reviewing vendor budgets, tracking invoices/billing with exposure to accounts payable processes
Ability to effectively communicate across functions and to Corporate roles with emphasis on training
Clinical or CRO background with experience in an outsourcing model
PREFERRED EDUCATION AND EXPERIENCE:
You have a BA/BS degree (Finance or Business is preferred)
You have experience with clinical trial budgets or clinical trials
You are a critical thinker and detail oriented.
You have excellent communication skills both in person and in writing.
You're a great collaborator