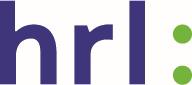 Senior Coal Milling & Combustion Engineer at HRL Technology Group
Brisbane, QLD
Based in Brisbane, Australia
Australian work visa sponsorship available for foreign nationals
Discretionary bonus
If your dream is to experience professional life in Australia, here's the perfect opportunity!
You will work alongside seasoned, driven professionals who are passionate, smart, creative and proud to be part of this business. They will challenge you and help foster your growth, whilst also encouraging you to experience the wonderful Australian life in the process!
The Opportunity
Proudly Australian owned and operated, HRL Technology Group is recognised as a market leader in technical consulting, analysis, testing and integrated engineering and laboratory services.  We create customer solutions focused on developing new processes, technology and optimising performance in the energy, resources, engineering and manufacturing industries, nationally and in the Asia Pacific region. 
HRL's engineering team is second to none; we differentiate ourselves by not only performing advanced engineering assessments but also by field testing, to determine and verify our calculations.  This makes us practical in our approach and smarter by experience.
HRL is a provider of expert milling and combustion testing and consulting services in Australia and South East Asia. Due to the continued success and growth in this sector, HRL is seeking to employ a Senior Combustion Engineer, based in Brisbane, Australia.
About the role
As a Senior Process or Mechanical Engineer, with at least five-years of hands-on relevant professional experience, you will work with and lead a range of tasks, primarily focusing on the provision of expert milling and combustion testing and consulting services.
The role will also involve tasks in providing plant performance testing, process engineering, modelling and environmental consultancy services to a range of industries – including the power generation, manufacturing and chemical sectors.
About you
You will have:
Technical expertise in power plant operation. 
Demonstrable experience with coal milling and solid fuel combustion optimisation and boiler tuning (critical).
Demonstrable experience with flexible thermal power plant operations, coal blending, utilisation of low rank coals, alternative fuels and clinker formation/mitigation will be highly regarded.
A Chemical or Mechanical Engineering degree, acceptable to the Institute of Engineers Australia.
More than five years of relevant experience.
Experience in an operational role and/or a consulting background (highly regarded).
Demonstrable ability to engage with multiple stakeholders at various levels within an organisation.
Ability and willingness to travel within Australia and South East Asia for periods of one to four weeks at regular frequency.
Strong analytical skills, with a methodical approach to work with attention to detail.
Good written and verbal English communication skills.
Demonstrated practical and hands-on skills. This role will involve physical activities at client sites.
Ability to work as part of a team.
A valid driver's licence
Why HRL?
Along with a competitive remuneration package, HRL offers challenging work, meaningful development opportunities, variable pay to eligible employees, flexible work arrangements, genuine opportunity to extend your skills and widen your career and a privileged, diverse culture built on smart, easy-going colleagues we surround ourselves with. If you join HRL, you are joining a collaborative team that values care, excellence, value creation and agility.
You must have the right to work in Australia. HRL Technology Group will pursue Australian work visa sponsorship for the right candidate.
If you like what's on offer, please submit your application with a cover letter, explaining how you meet the requirements of this position and a detailed resume.  

https://www.hrlt.com.au /