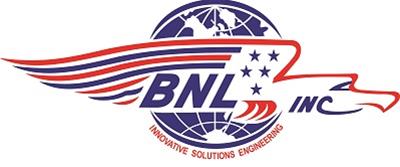 Senior Communications Engineer at BNL Inc
Fort Meade, MD 20755
Support DoD and DoD Contractors as a Telecommunications Subject Matter Expert providing specialized expertise and technical oversight to assure that the Defense Red Switch Network (DRSN) and related secure voice networks successfully evolve and continue to meet objective critical mission support requirements.
Successful candidate will deliver senior level technical support to a program office supporting a critical DoD mission capability. This support will encompass all phases of telecommunications network design, implementation, and sustainment support of the Defense Red Switch Network (DRSN) components as well as associated systems.
Duties/Responsibilities:
Evaluate and monitor health and performance of the network including hardware and management software.
Develop and maintain a roadmap for capabilities, operations, and technologies.
Assist with development and execution of test plans and supporting documentation of all network configuration upgrades, additions or revisions.
Support network traffic analysis and bandwidth optimization efforts to ensure attainment of performance and availability objectives.
Evaluate and report on new/emerging network/communication technologies to enhance capacity, performance and reliability of the network.
Evaluate and recommend changes and/or technology upgrades to address performance, standardization and industry best practices.
Support tech refresh activities.
Represent customer requirements in technical exchanges with other government agencies and contractors.
Develop and maintain network architecture diagrams.
Required Skills & Qualifications
Bachelor's Degree in Engineering, Telecommunications, Information Technology or other computer science related discipline and 10 years of related experience
Experience with CISCO and Juniper: switches, routers, as well as Cryptographic devices
Strong oral and written communication, analytical, and problem-solving skills, as well as excellent judgment and self-motivation.
Works independently with little to no supervision researching new technologies or comparing technologies to meet the customers need while providing an unbiased opinion.
Desired Skills & Qualifications
Experience with supporting IP services to connect to NIPRNET, SIPRNET and JWICS (IPv4, VPN, IPv6, Multicast, QOS, SDN, SNMP, VOIP, VTC, etc)
Experience with Network analysis tools (CISCO Network Analysis Modules, Solar Winds Network Management, OPNET NetOne, HP Network Node Manager, etc.)
Experience with BGP, OSPF, and MPLS
Understanding and experience with the DoD Architecture Framework and other key DoD network architecture and strategic planning instructions