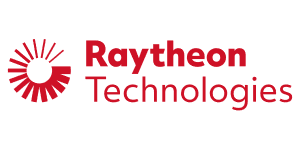 Senior Communications Network Systems Engineer at Raytheon Technologies
El Segundo, CA
This senior technical position requires a top performer with space systems domain knowledge and the ability to create new algorithms and paradigms in the areas of wireless networking and computing, software defined networking, network security (including cyber), machine learning, and wireless/RF communications in extremely constrained or hostile environments. This role requires regular engagement with customer counterparts as well as with internal Raytheon Technologies teams, and active participation in customer and program technical reviews. The Senior Principal Engineer is responsible for determining technical solutions that satisfy a diverse set of customer requirements.
Responsibilities of the Senior Principal Engineer include:
Provide technical leadership on space mission communication/network architecture trades
Develop the technical vision and strategies for solving real world problem across a variety of space programs
Provide engineering and technical leadership for space systems programs from product concept, proposal development, to integration & test and product delivery.
Provide engineering authority to all decisions impacting product integrity, system performance, and system functionality.
Provide technical support in developing and maintaining the analysis to predict overall system performance
Coordinate, write, and deliver technical presentations to both internal and external customers
Mentor junior engineers
Required Skills:
Minimum 10+ years of experience in Systems or Communications Engineering with an emphasis on networking
BS or MS in Computer Science, Computer Engineering, Electrical Engineering or related STEM fields with relevant work experience
Must have technical knowledge of networking concepts, network protocol design, L2/L3 protocols, and space-based RF systems
Experience using network simulation and emulation tools
Must have direct experience with requirements development, analysis, verification and validation
Must have excellent communication skills (written, verbal, and presentation), and experience dealing with customers, management, technical staff, and internal / external organizations.
Active Secret Clearance
U.S. Citizenship required as this position requires an active U.S. Security Clearance as of 1st day of employment.
U.S. Citizenship required as this position requires the ability to access US only data systems.
 
Desired Skills:
Experience in the development of high reliability space payloads, sensors or technology
Experience in architecture development of software centric systems
PhD in Computer Science, Computer Engineering, Electrical Engineering or related fields with relevant work experience
Experience in deploying a rigorous Integrated Product Development Process
Experience conducting critical design reviews, test readiness reviews, and test review boards
Skilled in proposal preparation, cost and schedule estimation and technical documentation related to contract deliverable items
Ability to perform payload SWAP, performance, and affordability analyses, as well as trade studies in ground segment, constellation design, and communication payloads.
Experience in performing Mission & CONOPS analysis
Experience as an LSE, Network IPT Lead or CE on previous programs
System level architecture & modeling experience
Experience using STK
Education Requirements:
Bachelor's Degree in Engineering, Sciences, or Mathematics or related STEM discipline
Keywords:
Communications Engineer
Aerospace Job
Network/Systems EngineerEmployment Type
Full-time
Number of Hires
1 - 10
Visa Sponsorship
No
About VirtualFair: 
Virtualfair is every Recruiter's Best Friend. It is a hiring platform that assists both job seekers and 
recruiters for the best virtual interview experience. Virtualfair saves time and resources to help companies hire, while we also commit to delivering the best potential candidates to our clients, like Nike, Pierpoint, Office Depot, and more through sourcing and engaging. Virtualfair offers an improved process for engagement, creating awareness, and pipelining candidates. 
VirtualFair features include: 
Invites and screens diverse qualified candidates

Intuitive video platform with no attendee limit

One-on-One breakout sessions with recruiters