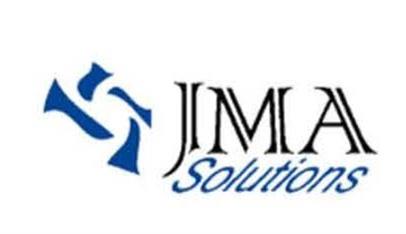 Senior Computer Systems Analyst at JMA Solutions, LLC
WASHINGTON, DC 20024
This hidden gem is expiring soon - don't miss this opportunity.
JMA Solutions has an opportunity available for a Senior Computer Scientist/Systems Analyst supporting the Federal Aviation Administration (FAA), Air Traffic Organization, Program Management Office providing direct support to Decision Support Services.  This position is located in Washington, DC.
Duties will include but are not limited to:
Support Federal Aviation Administration (FAA) Air Traffic Organization (ATO) initiatives and activities associated with assessing risk and providing recommendations to prevent National Airspace Systems (NAS) and Non-NAS systems from unauthorized access or sabotage, and enhancing the stability of those systems to survive security threats in an operational environment.
Support for development of security authorization/ISCM packages for information systems under the purview of the Decision Support Systems (DSS) Program Office.
Support coordination and facilitation of authorization documentation, NAS Cyber Activities, risk mitigation, and cyber defense initiatives for the information systems under the purview of the Decision Support Systems (DSS) Program Office.
Support the assessment and monitoring of information system vulnerabilities as described in each information systems' Plans of Action and Milestones (POA&Ms) and facilitating remediation activities.
Develop of status reports and other documents to support management of the security authorization/ISCM and POA&M remediation processes.
Provide other information systems security-related support as delegated by the Decision Support Systems (DSS) Program Office Information Systems Security Officer (ISSO).
Some travel may be required        
DESIRED SKILLS:
Knowledge of and experience with FAA AMS (Acquisition Management Systems) processes and FAA NAS Automation systems such as ERAM (En Route Automation Modernization), STARS (

Standard Terminal Automation Replacement System)

, TFMS (Traffic Flow Management Systems), STDDS (

SWIM Terminal Data Distribution System)

, TBFM (Time Based Flow Management)
CISSP or other information systems security certification
The preferred candidate will be detail oriented, able to work independently, be highly self-motivated, and a proactive team player
Must be proficient in Microsoft Office Suite (Word, Excel, PowerPoint, and Outlook)
SECURITY CLEARANCE: The ability to successfully obtain and maintain a U.S. Suitability/Public Trust Background Clearance.
EDUCATION: Bachelor's degree in Engineering, Math, and Science degrees is required and a minimum of 15 years of experience.
SALARY: Negotiable depending on experience and education levels. JMA offers a full benefits package including vision, health, dental, life insurance, as well as a 401k match.
JMA Solutions is an equal opportunity/affirmative action employer and does not discriminate against any applicant for employment on the basis of race, color, religion, sex, age, national origin, veteran status or physical impairment.