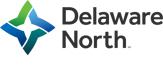 Senior Construction Project Manager, Remote Option at Delaware North
Buffalo, NY 14202-2285
Our Exciting Work Environment
This position will be based out of Delaware North's new global headquarters, a state-of-the-art, 12-story, mixed-use building in downtown Buffalo, N.Y. The headquarters facility, reflective of our values, integrates the latest advances in environmental, energy conservation and office design.  
We are also open to candidates interested in a telework situation anywhere across the US to accommodate regional work.
The Opportunity
Coordinate construction and remodeling of subsidiary facilities. Interview and select architects, contractors, select equipment, and assist in training and guidance of department personnel.  Communicate project status to management.  Directly responsible for the supervision and management of owner three party construction representatives.  Manage DN larger capital projects (over $15M).  Detail reporting on project issues, budget, schedules to DN Sr. Executive Staff.  Establish and maintain strong working relationship with DN outside clients. This position is based out of the Southeast region.
Responsibilities
Coordinate initial planning a major capital project to include environmental survey, permitting process with local agency, PUD submission, traffic study, town hearings, geotechincal work, etc.

Coordinate construction at facilities, including arrival of equipment, personnel needed; monitor progress, issue progress payments: make inspections as necessary to insure conformity to plans and specifications.  Advise contractors and company personnel of inspection results; discuss and resolve problems regarding deviations from plans.

Maintain schedule and budget of job, by initiating and attending meetings with contractors, engineers, architects, and clients.  Identify and promptly notify management of issues impacting project schedule and/or budget.  Manage and conduct "value engineering" at required milestones in order to maintain project budget.

Oversee drawing of architectural floor plans and material selections to be used by engineers or contractors for design and construction of facilities.  Review and approve drawings prepared by company personnel or outside engineers and architects. Notify management of cost implications imposed by design changes throughout the design stage. 

Acquire and review construction/remodeling bids from contractors.  Award contracts on the basis of contract qualifications, quality, cost efficiency, proposed expediency of completion and other requirements as specified by management.  Negotiate and execute contracts to meet legal guidelines.

Meet with senior management and department heads to obtain facility specifications and cost guidelines, to discuss management concepts for facility design and discuss specification pertinent to the overall design of the facility.  Attend pre-bid conferences at facilities to obtain information necessary to prepare estimates and to tour the facility to evaluate present condition of the facility or equipment; document existing conditions.

Select and coordinate purchase of equipment necessary for proper operation of facilities. Research type of equipment needed as indicated by management, evaluate use of equipment, research equipment costs, and negotiate costs.  Assure proper delivery of equipment to units.  Make suggestions to management for new equipment and new ideas to produce more efficient cost effective operative units.

Oversee 3rd Party Owner Representatives to ensure design intent, budgets and schedules are managed.  Report project status and issues up to Sr. Management.

Prepare and record approval requests, commitments, contracts and payment requests in accordance with corporate policy and guidelines.  Maintain all records and    files pertinent to design and construction of facilities, in order to provide future reference.

Travel required, minimum 60%
Qualifications:
Bachelors degree required in Construction Management or related field. Master's degree preferred.

More than 10 years' experience in the commercial construction industry with at least three years' experience as an Owners Representative or a Lead Project Manager for a construction manager or general contractor for projects exceeding $15M.

Construction project management experience in ground up construction (green or brown field) and renovations to existing facilities.

Knowledge and experience of purchasing, budgeting, negotiating, and awarding contracts required.

Strong computer skills including MS Excel, e-mail, MS Project, SharePoint, etc. required.

Above average communication skills, both oral and written, is required.

Able to travel potentially weekly, up to 60%
Who We Are
Take your career beyond the ordinary—to the extraordinary.
At Delaware North, you'll love where you work, who you work with, and how your day unfolds. Whether it's in sporting venues, casinos, airports, national parks, iconic hotels, or premier restaurants, there's no telling where your career can ultimately take you. We empower you to do great work in a company with 100 years of success, stability and growth. If you have drive and enjoy the thrill of making things happen - share our vision, grow with us.
Delaware North is one of the largest privately held hospitality companies in the world. Founded in 1915 and owned by the Jacobs family for more than 100 years, Delaware North has global operations at high-profile places such as sports and entertainment venues, national and state parks, destination resorts and restaurants, airports, and regional casinos. Our 55,000 employee associates are dedicated to creating special experiences one guest at a time in serving more than a half-billion guests annually. Delaware North operates in the sports, travel hospitality, restaurant and catering, parks, resorts, gaming, and specialty retail industries and has annual revenue of about $3 billion. Learn more about Delaware North, a global leader in hospitality, at www.DelawareNorth.com.
All applicants will be subject to a pre-employment background check and may be subject to a pre-employment drug test depending upon the position and/or client requirements.
Delaware North Companies, Incorporated and its subsidiaries consider applicants for all positions without regard to race, color, religion, creed, gender, national origin, age, disability, marital or veteran status, sexual orientation, or any other legally protected status.  Delaware North is an equal opportunity employer.
#LI-PE1