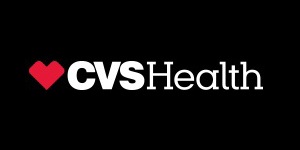 Senior Consultant, Business Analytics at CVS Health
Northbrook, IL 60062
Job Description
If you are passionate about making a difference in the work you do, being recognized for your talent and expertise in solving complex and challenging analytical/data problems while contributing to the success of key strategic initiatives, consider growing your career with a Fortune 10 healthcare leader!
As a member of the CVS Specialty Analytics organization you will be responsible for the planning and execution of reporting and analytics that support Coram initiatives. In this exciting role, you will utilize data to take a hypothesis-driven approach to identify, forecast, and solve for business opportunities. To be successful in this role you must have exceptional detail orientation and presentation skills; as well as effective leadership and communication skills.
Responsibilities include but not limited to:
1. Reporting and Data Management
• Partners with various departments as the data subject matter expert.
• Analyzes information and identifies the data and infrastructure required to generate cohesive analysis to better understand Coram customers and product impact.
• Builds key success metrics to evaluate the impact of various projects, improvements, and services that Coram provides.
2. Analysis and Insights
• Provides actionable insights and recommendations on all analytic and financial activities for area of business including agile ad hoc analysis and production of business insights.
• Collaborates with internal project teams involved in project definition, design, and planning.
• Collects, analyzes, and synthesizes complete information from disparate sources into a clear and compelling story.
3. Performs other duties and responsibilities as assigned.
Required Qualifications
• Minimum two years of experience in analysis, reporting, IT, finance, or related field.
• Knowledge with analytical and data tools such as SQL, Tableau, and Alteryx.
• Proficiency in Microsoft Office software – Outlook, Word, Excel, and PowerPoint.
Preferred Qualifications
• Expert level experience with Alteryx
Education
Bachelor's degree
Business OverviewIt's a new day in health care.
Combining CVS Health and Aetna was a transformative moment for our company and our industry, establishing CVS Health as the nation's premier health innovation company. Through our health services, insurance plans and community pharmacists, we're pioneering a bold new approach to total health. Coram CVS/specialty infusion services is a leading national provider of specialty home infusion and specialty pharmacy services providing infusion therapies and services to over 20,000 patients each month.
At CVS Health, we work every day to help people on their path to better health. Never has it been more important for us to deliver on our purpose to our valued customers, patients, members, and employees. With a presence in communities across the country, CVS Health colleagues are and will continue to be a critical piece of the country's health care solution. The health and safety of our employees, patients, customers, and members is our top priority as we face the impact of COVID-19 together. If you would like to learn about the actions we are taking as a company as we learn more about COVID-19 and its spread, we encourage you to visit our COVID-19 resource center at
https://cvshealth.com/covid-19
We offer a diverse work experience that empowers colleagues for career success. In addition to skill and experience, we also seek to attract and retain colleagues whose beliefs and behaviors are in alignment with our core values of collaboration, innovation, caring, integrity and accountability.
CVS Health is an equal opportunity/affirmative action employer. Gender/Ethnicity/Disability/Protected Veteran – we highly value and are committed to all forms of diversity in the workplace. We proudly support and encourage people with military experience (active, veterans, reservists and National Guard) as well as military spouses to apply for CVS Health job opportunities. We comply with the laws and regulations set forth in the following EEO is the Law Poster:
EEO IS THE LAW
and
EEO IS THE LAW SUPPLEMENT
. Please note that we only accept applications for employment via this site.
We provide reasonable accommodations to qualified individuals with disabilities. If you need to request an accommodation, a qualified interpreter, written information in other formats, translation or other services, please contact our
Advice and Counsel Reasonable Accommodations team
by emailing
Advice and Counsel Reasonable Accommodations team
or calling 877-805-9511.
If technical issues are preventing you from applying to a position, contact Kenexa Helpdesk at 1-855-338-5609 or
cvshealthsupport@us.ibm.com
. For technical issues with the Virtual Job Tryout, contact the Modern Hire Help Desk at 1-877-451-1695 or
cvs_support@modernhire.com
.