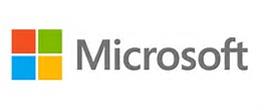 Senior Consultant - Messaging - CTJ
Washington, DC 20022
Do you love to solve problems and help customers to achieve their business goals? If so, this is a phenomenal opportunity for you. You will be working with customers, partners and other Microsoft team members in designing, building, implementing, and optimizing large enterprise solutions/environments, helping to lead them to success in partnership with Microsoft Services
As a Microsoft Consultant, you will deliver quality engagements with your expertise, either as an advisor, workshop, troubleshooting, assessment, reviewer or resource in high profile projects to ensure customer value. The ideal candidate must have the ability to combine their technical skills, creativity and customer focus to deliver great solutions to the customers and ensure they get the best out of our technologies and solutions. Person in this position should be able to focus on deep experience with technologies.
Responsibilities
We are seeking a Consultant who specializes in Office 365 (Exchange)or Microsoft Exchange On-Premise design test and implementations who will partner with customer business decision makers and IT teams to understand their business requirements and address these using Microsoft technologies.
Engage in senior level business and/or technology decision maker discussions related to project objectives, business process, requirements and provide perspective on recommended technical approach (Senior Con)
Develop and understanding of customer business requirements and project objectives; Design and deliver technical solutions to meet business requirements.
Ensure solutions align with the intent of the architecture allowing for clear build test specifications and development of operations guides for the customer. Ensure developed solutions use Microsoft standards
Develop integration tests & other gate criteria that align with business requirements & project plan while using Microsoft standards to ensure a stable solution, predictable support
Provide stakeholder assistance throughout deployment to avoid/resolve technical issues. Review engagement to identify shared areas of improvement & communicate to customer
Qualifications
3+ years experience in IT consulting, development/deployment, network operations and messaging technologies
Ability to work independently cross collaboration working in a fast-paced environment where technology and customers' requirements can change regularly
Demonstrated technical aptitude for providing extraordinary customer service, influence, impact while problem solving and building Customer & Partner relationships
Possess a passion for continuous learning, strong problem-solving skills, critical thinking and good judgement
Ability to apply product & technology knowledge to improve Microsoft products and the customer experience
Desired experience with development frameworks (SCRUM/Agile)
Desired experience with development technologies, including architecting and implementing quality software code leveraging the latest Microsoft, open-source technologies, and/or cloud technologies to solve customers most difficult challenges
Education: Bachelors degree preferably in Computer Science or Information Systems. Will consider related field (or equivalent) experience
Travel: Travel is an integral part of this position. You should be willing to travel as is demanded by the needs of our customers and our business. This position may require travel to customer sites up to 25%-50% of the time. Overnight travel may also be required.
Secruity Clearance
The successful candidate must have an active U.S. Government Top Secret Clearance with access to Sensitive Compartmented Information (SCI) based on a Single Scope Background Investigation (SSBI) with Polygraph. Ability to meet Microsoft, customer and/or government security screening requirements are required for this role. Failure to maintain or obtain the appropriate U.S. Government clearance and/or customer screening requirements may result in employment action up to and including termination.
Clearance Verification: This position requires successful verification of the stated security clearance to meet federal government customer requirements. You will be asked to provide clearance verification information prior to an offer of employment.
Microsoft is an equal opportunity employer. All qualified applicants will receive consideration for employment without regard to age, ancestry, color, family or medical care leave, gender identity or expression, genetic information, marital status, medical condition, national origin, physical or mental disability, political affiliation, protected veteran status, race, religion, sex (including pregnancy), sexual orientation, or any other characteristic protected by applicable laws, regulations and ordinances. We also consider qualified applicants regardless of criminal histories, consistent with legal requirements. If you need assistance and/or a reasonable accommodation due to a disability during the application or the recruiting process, please send a request via the Accommodation request form at https://careers.microsoft.com/us/en/accommodationrequest .
Benefits/perks listed below may vary depending on the nature of your employment with Microsoft and the country where you work.