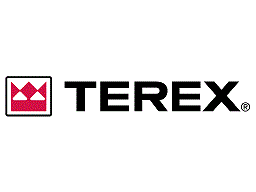 Senior Continuous Improvement Leader at Terex Corporation
Redmond, WA
This position will support our TBS activities and overall implementation. The position is primarily responsible for defining, managing and implementing improvement projects throughout the Parts, Services and Used Equipment business. Additional responsibility to develop and train team members in an effort to meet our business objectives through the use of the Terex Business System principles. Key responsibilities include overall TBS implementation, strengthening our infrastructure, supporting our globalization efforts and continuing to expand our knowledge of TBS. Travel up to 25% is required.


Works with site management teams to scope, manage and implement strategies and programs that improve the productivity and efficiency of the various work processes of the company. Focuses on improving safety, quality, cost, delivery and morale.
Instructs others formally and informally in continuous process improvements, including the use of problem solving and productivity techniques such as process mapping and cost time management.
Develops team members' ability to utilize TBS tools, techniques and methodologies: assisting department leaders to convert theory into successful application.
Gathers information to evaluate current work processes in order to determine the flow of work, time requirements, costs, and duration.
Serves as internal leader, advisor, and participant on team-based improvements such as TIPs, 3P, Materials Flow/Pull, Value Stream Mapping and Problem Solving.
Identifies and recommends methods for improving worker efficiency and reducing waste such as restructuring job duties, reorganizing work flow, relocating work stations and equipment.
Measures, documents, and communicates progress towards meeting targets. Creates and maintains communication materials, A3s, report-outs, graphical display of metrics, etc, to communicate progress of the Lean transformation for all levels of the organization.
Identifies long-term improvement and cost reduction opportunities.
Participates in deploying the improvements that align with meeting annual goals and objectives.
Performs other duties as assigned that support the overall objective of the position.

Requires a working knowledge of continuous improvement, process management, 3P, cost downs and TQM (Total Quality Management). Requires knowledge of lean equipment design and kaizen event. Requires a strong working knowledge of Microsoft Office Software. Requires project management skills. Requires strong attention to detail. Requires excellent verbal and written communication skills. Requires knowledge of skill assessment techniques. Requires skills at developing and organizing multiple, simultaneous cross-departmental improvement projects. Requires advanced human relations skills to facilitate small group learning, facilitate group problem solving processes, and provide advice to a variety to groups and individuals.

Basic Qualifications:

Requires a Bachelor's Degree.
Requires a minimum of 4 year's experience in a Lean Training or Leadership role that requires extensive knowledge of and/or use of Lean Principles including Six Sigma.
Preferred Qualifications:
Prefers a minimum of 6 years of experience working within a Lean Operating System.
Prefers experience leading continuous improvement events (prefer 20 or more events) leading with limited direction.
Prefers an MBA degree.


Location: US-WA Redmond-B33 (HUB) HR
Department: Customer and Product Support
Job ID: 4167

Terex Overview:
Terex Corporation is a $4.5 billion, publicly traded global manufacturer of lifting and material processing products and services. The company is passionate about producing equipment that improves the lives of people around the world. Terex operations are global, yet each office or factory is a close-knit community. Terex provides team members with a rewarding career and the opportunity to make an impact. The company values diversity and inclusion, safety, integrity, respect, servant leadership, courage and citizenship. It encourages continuous improvement and offers free courses available through Terex University. Women@Terex provides a supportive network for Terex women in their jobs and careers. It's an exciting time to be part of the expanding manufacturing sector. Terex is a place where you can work and grow. Come talk to us!

Additional Information:
It is the policy of the company to attract and retain the best qualified employees. We are committed to providing employment opportunities to the most qualified internal or external candidate based on work-related factors and without regard to non work-related factors including race, color, religion, national origin, gender, sexual orientation, gender identity, age, disability, or veteran status as a special disabled veteran, Vietnam Era Veteran, or other qualifying veteran.

The Company offers competitive salaries, advancement opportunities, and a full range of benefits, including paid vacation, 401(k), medical, dental, and vision.

Terex Corporation is an Equal Opportunity Employer and Affirmative Action Employer M/F/D/V.

TRSR1234