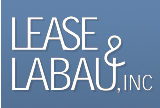 Senior Corporate Paralegal at Lease & LaBau
New York, NY 10177
Lease & LaBau, Inc. is your one source for legal recruiting. For the past thirty years, we have specialized in the placement of professionals in the legal workplace. For more information, please visit our website at www.leaselabau.com.
As of February 21st, a highly established law firm is seeking a Senior Corporate Paralegal to join the New York office. This position will involve:
Assisting with entity formation and dissolution processes.
Drafting and revising legal documents in coordination with attorneys; preparing organizational documents, minute books, corporate records, agreements, and closing materials; distributing stock certificates and closing binders.
Requesting due diligence searches and handling UCC filings; communicating with clients and serving as a liaison with the SEC and other government agencies.
Managing federal and state compliance work related to blue sky filings.
Contributing to quarterly billing efforts and tracking billable hours.
Providing regular updates to attorneys and clients regarding ongoing matters.
Requirements:
Career paralegal with a bachelor's degree and/or paralegal certification
3+ years of transactional experience in a law firm or in-house legal department
Exceptional communication skills, the ability to work as a team player, and strong analytical thinking and organizational abilities
Proficiency with Microsoft Office Suite and other related software applications
Resumes may be submitted in confidence to alysha@leaselabau.com
$120,000.00 - $150,000.00 /year