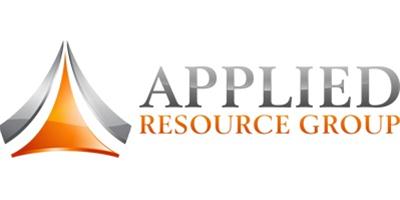 Senior Data Integration Engineer at Applied Resource Group
Plano, TX 75024
Our client is a leader in end-to-end revenue cycle services, technology, analytics and education solutions. We offer extensive capabilities to improve organizations' operational health, grow business and ultimately improve the quality of healthcare.
Comprised of dedicated, innovative, and enthusiastic engineers with diverse backgrounds, our Data Integration team is focused on building scalable products on our core platform. The Sr. Data Integration Engineer-Analytics develops and supports highly scalable data Extract/Transform/Load (ETL) solutions from a variety of data sources into Microsoft SQL Server databases and Microsoft Azure Data Lake.
Responsibilities:
Write, test, and trouble-shoot C# and SQL code.
Work with clients to obtain data needed for Analytics solutions.
Write and support applications to facilitate and monitor the Analytics data processing cycle.
Write and support analytical tools using Microsoft Excel and VSTO.
Manage a large set of SQL databases.
Complete SQL query performance optimization.
Ensure compliance of development standards and processes.
Train and mentor junior team members on technology and Data Extraction processes.
Qualifications:
Bachelor's Degree.
5+ years of experience working in Microsoft SQL Server.
5+ years of experience working with C# and .NET.
Advanced knowledge of Microsoft Excel.
Demonstrated ability to problem solve and use analytical skills.
Excellent communication skills, both verbal and written.
Excellent time management skills and ability to multitask among projects.
Preferred Skills:
Experience in healthcare industry.
Experience with Microsoft WPF and WCF.
Experience with Data warehousing & OLAP technologies.
Experience with Microsoft Azure platform & Data Lake architecture.
About us
Applied Resource Group, headquartered in Atlanta, GA, is a full service IT consulting and solutions organization specializing in Application Development, Enterprise Resource Planning, and IT Infrastructure. Our solutions include IT Consulting, Outsourcing, Recruiting, and Staffing. At Applied we understand that organizations are built upon the talented individuals that comprise them and we embrace the diverse candidates that contribute to our success. Our goal is to help you achieve that success by documenting your needs to help you achieve your career goals. Contact us today to speak with one of our talented Account Executives which serve as your recruiting contact to build one-on-one relationships, offering personalized attention and career guidance. At Applied our goal is your success.
95,000.00 - 115,000.00 /year