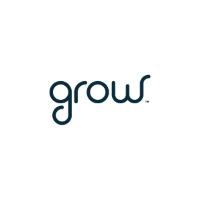 Senior Data Scientist (Machine Learning) at Grow
New York City, NY 10011
An innovator in HealthTech is looking for a Senior Data Scientist (Machine Learning Focus) to improve and support their constantly evolving analytics and ML capabilities.
Founded in 2017 by an experienced team (CEO led last HealthTech company to successful exit) and backed by over $30M in funding from top VCs, they're partnering with many of the largest healthcare payers in the country to bring more accuracy to millions of radiology exams, leading to far fewer misdiagnoses and lower costs for all.
As a Senior Data Scientist, you'll contribute to mission-critical analytics and scientific research activities around healthcare provider characteristics, imaging data, care quality, patient care patterns and outcomes. The Data Science team is expected to grow significantly in the next year as they continue to onboard new partners, so it's an exciting time to join!
Compensation Includes: Competitive Salary ($150k-$180k+ DOE) plus Equity, Great Benefits, Flexible Culture and tons of other perks.


Ideal Experience (not all required):
3-5+ years of experience working as a Statistician/ Machine Learning Engineer / Data Scientist
BS, MS or Ph.D in a scientific field (Math, CS, ML, Physics, etc.)
Experience developing analytics or machine learning models for use in a production setting
Strong experience with Python and manipulating data using standard Python libraries (pandas, etc.)
Comfortable interacting with databases and large datasets
Experience developing code that is leveraged by a wider team
Strong communication and ability to work in a team-driven environment
150,000 - 180,000 /year
Equity and Top Benefits