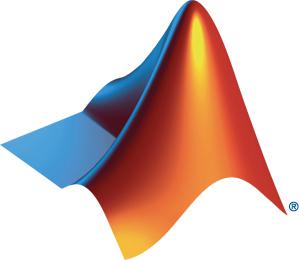 Senior Data Warehouse Developer-Analyst at The MathWorks, Inc
Natick, MA
Job Summary
The Senior Data Warehouse Developer-Analyst will join a highly skilled and accomplished Data Warehouse team supportingthe business intelligence needs of our product development organization.  You'll be making important contributions to our understanding of our customers and their use of our products through the construction and enhancements of our data marts,.  This role is responsible for the complete development lifecycle, including data profiling, design and development, debugging/testing, and support and enhancements. You will work closely with our stakeholders and other members of MathWorks IT.  We're looking for someone who is data-driven, a great communicator, naturally curious, and has the initiative to dive-in and help us grow this area.
Responsibilities
Profile and understand the large amounts of source data available, including structured and semi-structured/web activity data
Work with data originators to fill in gaps in the data collected, and/or to adjust source-system data structures to facilitate analysis and integration with other company data.
Gather reporting and analysis requirements and translate into data models, including aggregate tables, pivoted tables, and relational and dimensional (star-schema) marts.
Use data mining techniques to analyze the source data and determine the best reporting solutions to build
Map sources to the target design using a variety of tools, including BusinessObjects Data Services/BODI.  Design and develop ETL code to load and transform the source data from various formats (including key-value pair and variable-structure data) into a SQL database.
Conduct ETL performance tuning, troubleshooting, support, and capacity estimation.
Conduct thorough testing of ETL code changes to ensure quality of data produced
Provide day-to-day support and mentoring to end users who are interacting with the data.
Minimum Qualifications
A bachelor's degree and 7 years of professional work experience (or a master's degree and 5 years of professional work experience, or a PhD degree) is required.
Expertise with data warehouse
Additional Qualifications
Expert-level ETL development using tools such as Informatica PowerCenter or SAP Data Services
Expert-level SQL coding/querying skills in SQL Server and/or MySQL
Experience with Business Intelligence tools such as Tableau, Power BI, or BusinessObjects
Exposure to Amazon RDS and RedShift, and/or Google BigQuery
Demonstrated expertise gathering business requirements and translating them into practical and clear user stories
Experience with relational database design/modeling using tools such as ERstudio or ERwin
Must be comfortable working in a fast-paced, flexible environment, and take the initiative to learn new tools quickly
Pluses:
Exposure to dealing with unstructured, semi-structured, or big data
Exposure to dealing with the challenges of large relational data sets, including load performance, query performance, archiving, etc.
Experience with big-data technologies such as Hadoop/Hive, MongoDb, or other NoSQL-based data stores
Exposure to one or more of these tools:  MATLAB, Python, SAS, SPSS
Why MathWorks?
It's the chance to collaborate with bright, passionate people. It's contributing to software products that make a difference in the world. And it's being part of a company with an incredible commitment to doing the right thing – for each individual, our customers, and the local community.
MathWorks develops MATLAB and Simulink, the leading technical computing software used by engineers and scientists. The company employs 4500 people in 16 countries, with headquarters in Natick, Massachusetts, U.S.A. MathWorks is privately held and has been profitable every year since its founding in 1984.
Contact us
if you need reasonable accommodation because of a disability in order to apply for a position.
The MathWorks, Inc. is an equal opportunity employer. We evaluate qualified applicants without regard to race, color, religion, sex, sexual orientation, gender identity, national origin, disability, veteran status, and other protected characteristics. View The
EEO is the Law poster
and
its supplement
.
The pay transparency policy is available
here
.
MathWorks participates in E-Verify. View the E-Verify posters
here
.