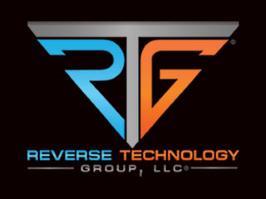 Senior Database Developer at Reverse Technology Group, LLC
PALM BEACH GARDENS, FL 33410
We are seeking an energetic Senior Database Developer to become an integral part of our team! Financial or mortgage experience a PLUS.
NO VISA SPONSORSHIP and NO RELOCATION ASSISTANCE. EMPLOYEE MUST WORK OUT OF PALM BEACH GARDENS, FL OFFICE.
You will be responsible for developing, testing, improving and maintaining new and existing databases. As part of our IT team, you will work closely with developers to ensure system consistency. Communication and organization skills are key for this position, along with a problem-solution attitude.
Responsibilities
Design stable, reliable and effective databases
Maintain existing databases, ensuring efficiency
Modify databases according to requirements and perform tests
Ability to work with developers to improve applications and establish best practices
Ensure all database programs meet company and performance requirements
Requirements
Proven work experience as a Database developer
In-depth understanding of data management (e.g. permissions, recovery, security and monitoring)
Hands on experience with T-SQL, Triggers, Indexes, Procedures, Functions
Proficiency in SSRS & SSIS
Familiarity working with .Net Framework, JavaScript and HTML a plus
Knowledge of software development and user interface web applications a plus
Excellent analytical and organization skills
Excellent verbal and written communication skills
BSc degree in Computer Science or equivalent experience
$85,000.00 - $105,000.00 /year
10%+ yearly Bonus