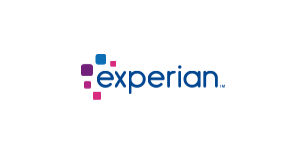 Senior Deal Desk Analyst, Sales Operations at Experian
Austin, TX 73301
The Deal Desk Analyst is a key role within Experian Partner Solutions that will accelerate deal closures and continue to reduce friction in the sales process for both new business and account development revenue opportunities.
About us, but we'll be brief
Experian is the world's leading global information services company, unlocking the power of data to create more opportunities for consumers, businesses and society. We are thrilled to share that FORTUNE has named Experian one of the 100 Best Companies to work for . In addition, for the last five years we've been name in the 100 "World's Most Innovative Companies" by Forbes Magazine . Experian Partner Solutions (EPS) helps our partners engage, acquire, unlock new revenue streams and protect their customer's identity through credit education, identity protection solutions and data breach services. Our clients represent many of the world's largest consumer brands across a wide range of industries including financial services, telecommunications, technology, insurance, and healthcare.
What you'll be doing
As a Deal Desk Analyst, you will oversee the governance strategy and change control process to streamlines the EPS deal life cycle. You will work collaboratively with internal stakeholders to optimize the deal flow for velocity and accuracy.
Develop an in-depth understanding of the acceptable business standards, integration models, financial terms, solutions offerings and contract structures.
Manage non-standard deals that fall outside of guidelines through the entire deal process.
Collaborate with sales and cross-functional teams including Client Services, Product, Finance and Legal to assist in identifying and resolving any deal issues as they arise.
Ensure alignment with stakeholders, drive sales escalations and provide oversight of the deal lifecycle within the compliance framework.
Facilitate and organize ad-hoc deal governance meetings for deals selected for reviews.
Perform regular solution and deal analysis that measure effectiveness of initiatives.
Maintain scalable operations and consistent feedback loop to increase deal velocity and efficiency.
Administer and support team members on the CRM system, Salesforce, and support in maintaining data quality.
Manage pipeline reviews - track and report on key account activity, sales pipeline and lead generation.
Manage client proposal or questionnaire requests. Prepare company bids and design strategies for providing quality responses that streamline the delivery of proposal responses.
Design and improve business process documentation, procedures, and relevant sales enablement materials.
Work across the sales channels to roll out and train on new initiatives; drive standardization of practices while facilitating change management
What your background looks like
3-5 years required experience in a Deal Desk function, Project Management or Sales Operations role
Experience working in SaaS sales operations role preferred.
Experience with Salesforce required.
Solid analytical capabilities to monitor sales metrics and improve performance throughout the funnel.
Prior experience with complex, cross-functional environment across Sales, Client Services, Legal, and Finance.
Proven ability to own and run complex deals end-to-end.
Possess critical thinking, attention to detail, analytical skills, combined with excellent communication and relationship building skills to navigate and recommend best course of action.
Positive team player and effective communicator with all levels of management across multiple stakeholders and cross-functional organizations.
Perks
During this pandemic, all Experian employees are working remotely. Once it's safe to do so, we'll slowly return to our offices however we are in no rush to do this. The safety of our employees is of utmost importance.
Four weeks of vacation to start, five sick days and two volunteer days (plus eleven paid holidays)
Competitive pay and comprehensive benefits package, with a bonus target of 15%
Flexible work schedule and relaxed dress code