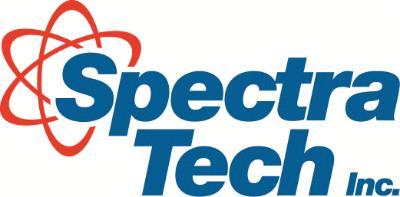 Senior Design Specialist/3-D PDS Plant Designer at Spectra Tech Inc.
Aiken, SC
US Citizenship Required: Yes

Spectra Tech has an immediate opening for a 3D-PDS Plant Designer to provide support to the Savannah River Site in Aiken, SC. Primary responsibilities include 3D Modeling using Plant Design System (PDS) "Piping and Equipment" software, design development, and generation of design output documents. Prepare and review design change forms, disposition nonconformance reports, review vendor documents and incorporate into 3D models, and resolve construction issues. Design services shall be provided using SRNS processes and procedures. Programmatic guidance will be provided by SRNS.

REQUIRED QUALIFICATIONS
Education: Associate degree in a technical discipline and at least 10 to 12 years of work experience, or 12 to 16 years of practical work experience. Formal training in Computer Aided Design or 3D modeling is preferred.
Experience/Skills: Candidate must demonstrate 10 years of experience as a Plant Designer in nuclear or process chemical industry. Candidates with experience working in DOE facilities and nuclear facilities are preferred.
Candidate must demonstrate experience with one or more of the following: site layouts, piping layouts, HVAC duct and equipment layouts, material handling, and vendor document reviews.
Significant experience using PDS "Piping and Equipment" software is required. Candidate should demonstrate a working knowledge of national codes and standards for design such as ASME B31.3, AGS or ASHRAE.
Candidate must be able to perform field walk-downs of the job site for the engineering work being performed. These walk-downs may involve construction sites with uneven surfaces and work in progress, walking for distances over a half mile, climbing ladders to access remote areas, dressing out in protective clothing and environments where a respirator is required.
Candidate should be able to:
• Demonstrate experience working with diverse teams to deliver results.
• Demonstrate ability to communicate clear, concise, and accurate reports, evaluations, documents, procedures, reviews, comment resolutions, email, and oral presentations.
• Demonstrate ability to mentor junior team members and develop their design knowledge.
• Demonstrate ability to produce quality documents with attention to detail and meeting management defined expectations.
• Demonstrate ability to coordinate, interface, and communicate with management, engineering, facility, operations, quality assurance, and test personnel.

Previous SRS design experience is preferred.

Area Security Access: Candidate must have the ability to obtain and maintain a DOE "Q" security clearance. An active DOE clearance is not initially required to perform assigned duties. After award, the selected candidate will be notified when to apply for a clearance based on specific work assignments. Candidates who have possessed an active DOE clearance ("L" or "Q") within the past two years are preferred.
Spectra Tech, Inc. is committed to hiring and retaining a diverse workforce. We are an Equal Employment Opportunity (EEO) employer. It is the policy of the Company to provide equal employment opportunities to all qualified applicants without regard to race, color, religion, sex, sexual orientation, gender identity, national origin, age, protected veteran or disabled status, or genetic information. We are also an E-verify employer.