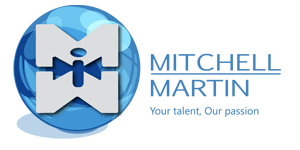 Senior Developer at Mitchell Martin Inc
Tampa, FL
Description
Our client, one of the largest financial services firms, is seeking a Senior Developer
Location: Tampa Florida
Position Type: Contract (12 months)
Responsibilities:
Overall person should have 7-10 year's experience in distributed web-based system implementation.
As a senior developer of the team, will have responsibility for:
Analysis, design of current and new system components
Integration activities (application setups, configurations, coordination with other teams)
Ensuring system design adheres to technical standards
Coding, testing, and production implementation.
Support / maintenance / monitoring of existing SIT, UAT and Production environments
Documenting system changes to satisfy SDLC requirements
Translate business requirements into functional and technical specifications
Work with developers based in offshore/onshore locations
Assist in software and hardware setup
Requirements:
Must have a minimum of 6-8 years of experience in using UNIX shell scripting, Core Java, J2EE technologies, Oracle, Perl.
Good working knowledge on WebSphere and Weblogic servers.
Sound working knowledge in SQL/PL SQL, SQL Loader.
SDLC process knowledge and experience in implementing solutions
Must have demonstrated broad technical knowledge and management discipline.
Professional maturity in dealing with all levels of management and staff.
Excellent communication - written and verbal as extensive communication with Development team leads, Technology support groups, Managed services partners are required.