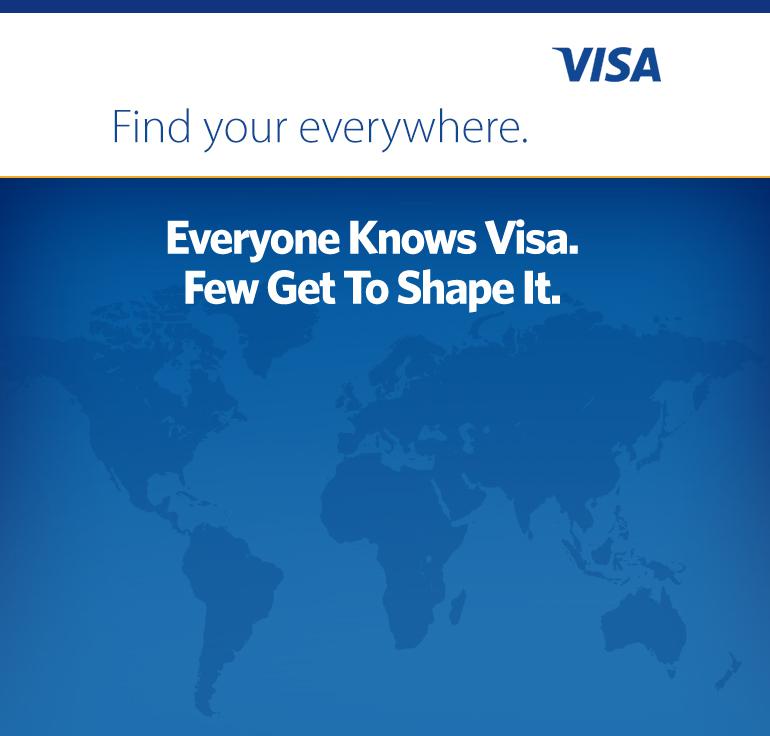 Senior Director, Business Development (Issuer Processing - LAC) at Visa, Inc.
Miami, FL
Company Description
Everyone at Visa works with one goal in mind making sure that Visa is the best way to pay and be paid, for everyone everywhere. This is our global vision and the common purpose that unites the entire Visa team. As a global payments technology company, tech is at the heart of what we do: Our VisaNet network processes over 13,000 transactions per second for people and businesses around the world, enabling them to use digital currency instead of cash and checks. We are also global advocates for financial inclusion, working with partners around the world to help those who lack access to financial services join the global economy. Visas sponsorships, including the Olympics and FIFA World Cup, celebrate teamwork, diversity, and excellence throughout the world. If you have a passion to make a difference in the lives of people around the world, Visa offers an uncommon opportunity to build a strong, thriving career. Visa is fueled by our team of talented employees who continuously raise the bar on delivering the convenience and security of digital currency to people all over the world. Join our team and find out how Visa is everywhere you want to be.
Job Description
Position Overview
Reporting to the VP - Head of Global Processor Partnerships, and aligned to the LAC Processing team and the Global Processor accounts, this position is responsible for creating and leading Visas processor relationships in the region. This leader will develop and manage processor relationships and expertise for all Visa clients and partners in the region, and will act as the key interface between the global processing team and regional partners. Requires a deep understanding of issuer and/or acquirer processor landscape, environment and specific needs, experience leading client relationships, and ability to drive the strategic direction of Visas processing solutions.
Requirements / Job Scope
Build and manage regional and market-level issuer processor partnerships, across global, traditional, and neo-processor players
Work closely with the global processor partner team to develop, negotiate and execute commercial constructs and agreements with processors
Serve as Visas issuer processing expert in the region to assist clients in meeting their business objectives and work cross-functionally to address business challenges
Maintain knowledge of global processing trends, including processor innovations,outsourcing versus insourcing, regulatory directions, current and new technology capabilities, open source environments, and disruptor impacts
Partner with Visa Client Services and product to respond to technical client challenges related issuer processing, and provide SME knowledge on processing alternatives
Continuously assesses client needs related to processing across the region and adjust Visas roadmap to address those needs
Collaborate with issuer and fintech client teams to construct an end-to-end card issuing value proposition inclusive of issuer processing alternatives
Actively manage local/regional players, as well as dedicate support on Visas three Global Processor accounts (Fiserv, FIS & Global Payments)
Build and manage the inventory of regional players and capabilities; become the SME on all processor partners, including leading commercial, investment, and/or M&A activities
Qualifications
Minimum 10 years of experience working for or with processors or issuer processing arms
Strong client relationship, sales, and project management skills required
Deep knowledge of issuer processing, trends, and dynamics including ability to technically assess and engage with processors, FI clients, fintechs and neo-banks, non-bank program managers, and related technology players
Deep knowledge of the LAC region and the comparative position of regional processors
Ability to independently lead and manage projects with multiple workstreams, with proven leadership success over a wide variety of functional business problems
Personal executive presence and ability to influence senior leaders and clients
Expert in deal structuring, negotiation, documentation and execution
Analytical skill and personal drive to identify and pursue new opportunities
Additional Information
Visa will consider for employment qualified applicants with criminal histories in a manner consistent with EEOC guidelines and applicable local law.