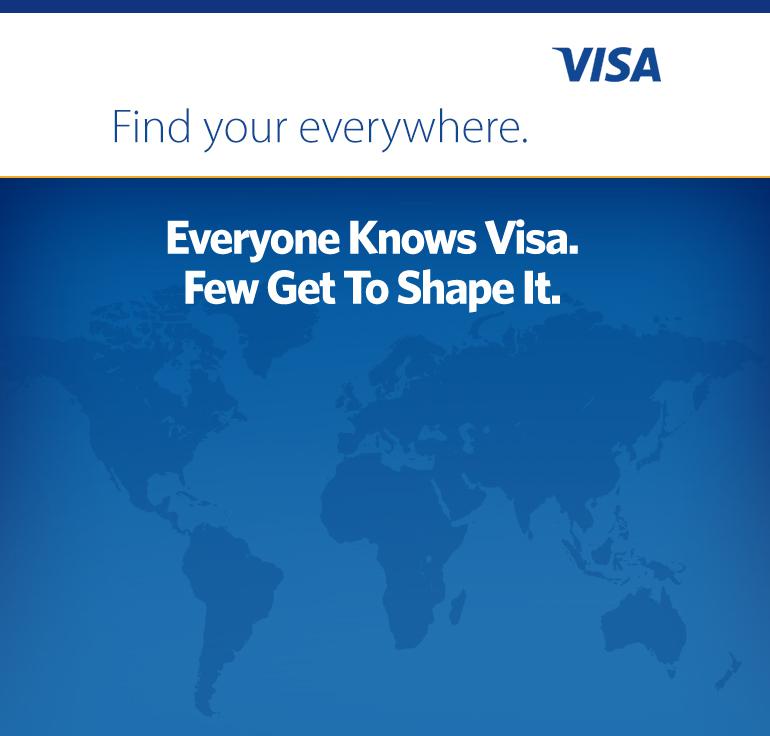 Senior Director, Lead of Retail Segment - Visa Consulting & Analytics at Visa, Inc.
San Francisco, CA 94101
Job Description and Responsibilities
Visa Consulting & Analytics (VCA), the consulting arm of Visa, is a global team of industry experts in strategy, marketing, operations, risk and digital consulting, with decades of experience in the payments industry. Our VCA teams offers:
Consulting services customized to the needs of Visa client's business objectives and strategy
Digital solutions Visa clients can leverage to improve performance in product, marketing and operations
Proven data-driven marketing strategies to increase clients' ROI
VCA team is looking for an individual to join our consulting practice and play a role developing high impact projects for Visa's clients in the North America region. The potential candidate will be responsible for delivering and implementing projects and solutions with Large Merchants. This person will develop initiatives to promote sustainable and profitable growth, thereby ensuring that Visa is both, the preferred brand and unique business partner.
Potential engagements could include product development, program launch, customer acquisition, life cycle optimization, benchmark analysis, profitability enhancement.
Essential Functions include:
Proactively engage Visa leaders in regular strategic & planning discussions; cultivate and manage a pipeline of work with Merchants.
Leads consulting initiatives and contributes to closing engagement by identifying potential opportunities with Large Merchants.
Develop frameworks, approaches, solutions and recommendations that effectively and efficiently address the most impactful opportunities and challenges.
Build solutions and actionable insights that will help clients to grow their business, monetize their assets and achieve their core business goals.
Partner with peers in other functional areas (e.g., sales, marketing, sales, risk, innovation) and across global regional teams to execute projects in ways that leverage the breadth and depth of Visa's resources
Produce insights, analyses and recommendations to improve client performance, boost growth, drive understanding of client issues and provide strategic guidance for client priorities across the product categories and segments
Ability to effectively manipulate and analyze large data sets (industry and Visa) to determine meanings insights and recommendations for clients
Incumbents applying for the role should be self-motivated, highly energized; detail-oriented individuals who will deliver strategic thought leadership, problem diagnostics and high impact solutions to clients support the growth and performance. Candidates must be able to develop enduring, strategic relationships with internal and external clients and across the Visa organization.
Qualifications
Basic Qualifcations
12 years of work experience with a Bachelor's Degree; 10 years of work experience with Masters/MBA/JD/MD; or a minimum of 8 years of work experience with a PhD
Preferred Qualifications:
15-18 years of experience with a Bachelor's Degree or 12 years of experience with an Advanced Degree (e.g. Masters, MBA, JD, MD or PhD)
10-15 years of relevant experience managing retail business, payment schemes and large management consulting firm
Experience working with financial indicators to measure business performance. Significant focus on impacting ROI
Strong analytical skills, with demonstrated intellectual and analytical rigor
Self-motivated, results oriented individual with the ability to handle numerous projects concurrently
Deep knowledge and understanding of retail operations and payment schemes, including products & services, business systems and processes, marketing initiatives and user experience
Excellent communication, story-telling and presentation skills
Team player
Technology mindset, curious, up-to-date with digital trends and applications
Additional Information
Travel:
This position requires the incumbent to travel approximately 25% domestically.
Physical Requirements
This position will be performed in an office setting.  The position will require the incumbent to sit and stand at a desk, communicate in person and by telephone, frequently operate standard office equipment, such as telephones and computers, and reach with hands and arms.
Work Hours
This position requires the incumbent to be available during core business hours.