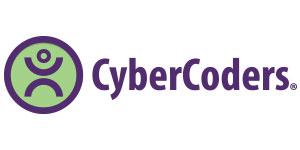 (Senior) Director of Program Management - pre-IPO Biopharma at CyberCoders
Waltham, MA 02451
Ready to drive program management for multiple pharmaceutical programs spanning early discovery and preclinical through late stage clinical trials? Check out this new, direct-hire position for a Senior Director or Director of Program Management.
Top Reasons to Work with Us
- Pre-IPO with recent (summer 2020) Series B funding of over $95MM
- <30 employees - Get in at the ground floor

- Immuno-oncology platform with potential to impact neurodegeneration, inflammation, and more

- Scientific advisory board includes world renowned scientists

- Expected to enter clinic by 2021
What You Will Be Doing
This is a pivotal role for our growing organization and our first internal PM hire. Reporting directly to Executive-level, you will lead program management for all 5+ of our programs that currently span from early discovery through IND-enabling studies. We expect to enter the clinic by 2021, and you will continue to drive these programs through clinical phase I and beyond.


As our first internal PM hire, you will enhance and build on the PM processes and systems set in place by our current project management consultant. For the foreseeable future, you will not have any direct reports.



Responsibilities include:

- Drive program success through project management

- Timeline creation and management

- Budget development and maintenance

- Risk assessment

- Resource allocation

- Facilitation of meetings

- Development of agendas

- Creation of meeting minutes

- Tracking of action items

- Provide updates to functional leaders and senior management

- Assist in preparing presentations for executives and board leaders

- Potential alliance management
What You Need for this Position
REQUIRED
- Bachelor's degree minimum. Advanced degree in life sciences preferred.

- 8+ years of total industry / non-academic experience

- 3+ years' experience in project or program management within the biotech / pharma industry

- Biologics drug development

- Extensive understanding of all aspects of drug development, including clinical, nonclinical, regulatory, CMC, ideally from early discovery through clinical phase III or even through launch



PREFERRED

- IND filing experience

- Experience in immuno-oncology, oncology, or immunology

- Alliance management
What's In It for You
Our employees are the most important part of our business. We offer competitive compensation (base, bonus, stock option potential) along with generous benefits including medical, dental, life, 401K, PTO, holidays, and more!
So, if you are a Director / Sr. Director of Program Management with experience, please apply today. The hiring manager is already interviewing, so don't hesitate!
107,010.00 - 150,097.00 /year
Director of Program Management
What is this?