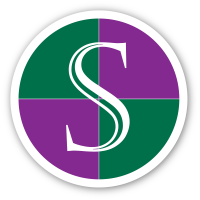 Senior Electrical Engineer at Solutions AEC
Tempe, AZ 85282
Solutions AEC, a premier provider of design/build MEP services nationwide, has an opening for a senior-level electrical engineer to join our team in our Phoenix office. At SAEC we have a clearly articulated vision of the future integration of design and construction and we are focused on helping our people grow and achieve their personal goals. We are selecting driven team members who embrace change and are looking for opportunities to innovate. This position will be responsible for leading project design teams, performing electrical engineering tasks, overseeing electrical project design, and assisting with continual design process improvements.
Responsibilities Include:
Serve as Lead Engineer on projects as assigned
Perform complete electrical systems design according to code requirements
Research commercially available equipment to meet project specifications as well as identify potential competitive design solutions
Analyze, design and present technical information
Prepare estimates, develop proposals and project hour estimates
Maintain and build strong client relationships
Determine project scope, identify personnel needs, and coordinate work with assigned personnel on projects as well as coordinate the project design, scope, and schedule with other departments including mechanical, commissioning and finance as needed
Responsible for executing projects on schedule and within budget
Conduct periodic site visits as provided for by job contracts
Mentor less experienced engineers and or designers
Complete all administrative tasks as assigned in order to ensure proper job tracking and invoicing
Qualifications:
P.E. licensure with a minimum of 5 years of electrical engineering experience with design of facility Power, Lighting, Telecom, Fire Alarm, Access Control System, and Security System
Working knowledge of the IBC, NEC, NFPA, IESNA and other building standards
Proficient in REVIT, Auto CAD, Power Tools, and other general office software
Experience with maintaining strong client relationships and leading meeting presentations Experience with extracting RFP's, preparing fee estimates, developing proposals and design narratives
Excellent problem-solving skills, oral and written communication skills, time management and organizational skills are required
Knowledge of LEED documentation a plus
Experience in design/build is preferred
At Solutions AEC, we work to ensure our clients are satisfied with every project we design while holding true to our core values. Our core values (Work Ethic, Honesty, Passion, Stewardship & Servant Leadership) are something that we place great emphasis, and effort in exhibiting throughout our organization in all our interactions. We do our best to embrace a fun, creative culture that encourages a servant mindset to be good stewards of our Clients, our Environment, and our Families.
Please visit our website for additional company information at www.solutions-aec.com.
$75,000.00 - $115,000.00 /year
100% Paid Employee Medical, 4 week paid Sabbatical after 5 years, Project Bonuses