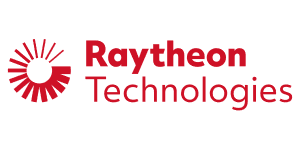 Senior Engineering Digital Hardware Architect at Raytheon Technologies
El Segundo, CA
We are seeking a Senior Digital Hardware Engineer for our Space Systems RF & Communications Electronics Products department, responsible for the development of Space products.  The primary role will be technical direction and program leadership on critical programs for Digital,RF & Microwave sub-system, unit and module product development using cutting edge technology.  Individual must be a digital subject matter expert in the design and development of state-of-the-art digital design for RF, communications, and other systems across multiple space platforms).  Also required is extensive technical expertise from concept through production of digital hardware.
 
Additional roles include interface to customer and program office, leading proposals for new business, development of technology roadmaps, mentoring, and deployment / improvement of design processes.
 
The candidate is responsible for developing unit and module level requirements derived from system level requirements, developing associated architectures, implementing design, performing analysis and testing of the FPGA, module, and/or unit in a laboratory setting. He/she will be familiar with latest technology trends in the area of microprocessor, memory, FPGA, ASIC and interface protocols. The candidate will work in the product development team environment with system, mechanical, and software engineers. This position may require occasional business related travel.
 
The Sr. Digital Hardware Engineer  will contribute to the design, analysis, simulation, test, and integration of digital electronic modules and/or CCAs for Space applications. The Senior Digital Engineer must be experienced in all aspects of digital design from concept through delivery to higher level assemblies as evidenced by multiple successful design completions (including hardware designs with processors, FPGAs, memory, and industry interfaces, such as Serial Rapid IO, Spacewire, PCIe, Ethernet, I2C, UART).  This position will function in multi-disciplined design teams across multiple projects.  This person will be the Responsible Engineering Authority (REA) for architecture and development of digital subsystems or more complex modules and units and will be expected to apply rigorous and systematic design processes to ensure total design compliance.  This position will interface with Integrated Product Team Leads (IPTL) and stake holders to ensure program objectives are achieved.
 
Required Skills: 
 
Minimum 12 years of experience in digital hardware design and architecture
Experience with embedded system architecture, FPGAs, high-speed transceivers, DDR and flash memories
Experience developing design requirements and specifications for microprocessor based circuit card assemblies
Experience with interfaces and bus standards such as:  Serial Rapid IO, Spacewire, VME, PCI, PCIe, VPX, and Gb Ethernet
Possess skills to handle fast pace and dynamic product development environment
Strong team player with good interpersonal skills as well as excellent written/verbal communication skills
Active SSBI/TS/SCI or equivalent
Desired Skills: 
Embedded Systems
Software Defined Radios
Communications systems
Team and project leadership skills
Knowledgeable in cost/schedule development and management
Experience in designing for Space Environment
Required Education: 
 Bachelor's Degree in Engineering or STEM equivalent discipline
 Majors: Engineering - EE or similar technical degree preferred
 
 Desired Education:   · M.S. in Electrical Engineering or similar equivalent discipline OR  PhD preferred
Keywords:
Systems Architect
Hardware Design
Hardware Development
Employment Type
Full-time
Number of Hires
1 - 10
Visa Sponsorship
No
About VirtualFair: 
Virtualfair is every Recruiter's Best Friend. It is a hiring platform that assists both job seekers and 
recruiters for the best virtual interview experience. Virtualfair saves time and resources to help companies hire, while we also commit to delivering the best potential candidates to our clients, like Nike, Pierpoint, Office Depot, and more through sourcing and engaging. Virtualfair offers an improved process for engagement, creating awareness, and pipelining candidates. 
VirtualFair features include: 
Invites and screens diverse qualified candidates

Intuitive video platform with no attendee limit

One-on-One breakout sessions with recruiters