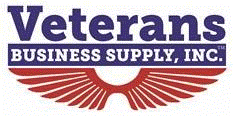 Senior Environmental Engineer/Scientist at Mabbett & Associates, Inc.
Huntsville, AL 35804
Mabbett & Associates, Inc.​ (Mabbett
®
)
,
a
n award winning environmental, health and safety
(EH&S)
consulting and engineering firm
,
is
seeking a full-time
S
enior
E
nviro
nmental
E
ngineer
/
S
cientist
for a position located
in Huntsville, AL
.
T
he candidate must be capable of
leading and exe
cuting extensive environmental
and management support
for
Department of Defense
(DoD)
system testing
,
and facilities
planning,
design, construction
,
operation and
sustainment
for
the firm's Federal client
with
global locations
. The individual hired for this position must be able to work
both
independently
, as well as
part of a
multi-discipli
nary
team
at a Federal client site
. 
Qualifications
Master's

degree

in

environmental engineerin

g,

environmental s

cience

,

or

a

related engineering

/science

field

.

T

welve

years

or mo

re

of

relevant

environmental

work

experience

.

S

trong

National Environmental Protection Act (NEPA) experience

,

including

E

nvironme

ntal

I

mpact

S

tatements

(EIS)

,

environmental

compliance background

(

to include

air q

uality

)

and

exp

erience conducting environmental

site assessments

.

In-depth technical knowledge of environmental engineering and management concepts

.

Prior military

or Federal consulting

experience is

preferred

.

S

trong

verbal and written

c

ommunication and computer ski

lls

.

Professional Engineer (P.E.) license

and/or

other

relevant professional credential

s are

preferred

.

 

Must be a

U

.

S

.

citizen and

able to

success

fully

ob

tain (or

pos

sess

an active

)

D

oD

Secret

s

ecurity

c

l

earance

.

A

bility to work in the field, work outdoors, and lift 6

0 lbs

.

Key Responsibilities
Executeenvironmental policies, studies and analysis, as well as oversee the management of environmental activities,including NEPA-related to DoD system testing, and facilities planning, design, construction, operation and sustainment. The ideal candidate selected for this position must be able to lead teams to solve environmental problems and issues, as well as provide direct supervision and guidanceto support teams. 
Base Location
This position is based in Huntsville, Alabama. However, extensive travel (2-4 weeks at a time)may be required for specific project work throughout the United States and abroad.
About the Firm
Mabbett, established in 1980, provides integrated multi-disciplinary EH&S, and architectural-engineering design services. For 38 years, Mabbett has delivered value-added professional services to Federal, state and local agencies and industry, and commercial enterprise. Mabbett is a US Department of Veterans Affairs (VA), Center for Verification and Evaluation (CVE), verified Service-Disabled Veteran-Owned Small Business (SDVOSB) headquartered in Bedford, Massachusetts with regional offices in New Jersey, Rhode Island, and Virginia. The firm is an Equal Opportunity and Veteran Friendly Employer. All qualified applicants will receive consideration for employment without regard to race, color, religion, sex, sexual orientation, gender identity, national origin, veteran or disability status.
The firm has been experiencing significant growth in the Federal and privatesectors, including biotechnology, healthcare, and academia. In 2018, Mabbett was named the 42nd fastest growing company in Massachusetts; the 32nd fastest growing company in the architectural, engineering and environmental sector in the USA; and was named to Inc. magazine's list of the fastest growing companies in America for the 4th time.
Mabbett offers a comprehensive benefits package to eligible employees, including: Blue Cross/Blue Shield medical insurance; Delta Dental insurance; 401(k)plan with a company match; profit sharing retirement plan; performance and year-end bonus programs; group life, short and long-term disability, and travel-accident insurance, professional development programs and much more.
To submit resume for consideration, please click "apply" button below. No telephone calls please.